About Rananjay Exports
Rananjay Exports was established in 2013 in Jaipur, India, to become the largest and the most trusted wholesale jewelry manufacturer and supplier. Witnessing the struggles that a retail jewelry business faces every day, we were determined to make things easier for them. We didn't want to do it for one or two retail jewelry businesses. Still, We wanted to impact as many as possible worldwide. This gave us the inspiration to have an online presence and serve all those who want to achieve great heights.
We didn't achieve success overnight. We had to go through our share of ups and downs to reach where we're today. Our life changed after we attained massive success in the recognized jewelry trade shows, both national and international. This gave us the deserved recognition and expanded our reach. Since then, we haven't looked back.
At Rananjay Exports, we always worked to cater to the requirements of every business type, big or small, online or physical, local or international. This is the reason we maintain an inventory of more than a hundred varieties of gemstones with various textures and finishes. With the most professional world-class services and prompt knowledge about the industry and its retail segment, we provide the best solutions for your jewelry business.
We are proud of ourselves for staying connected to our roots even after soaring high with success. This never let us down in our journey since inception till today. Now we have our footprints in the major countries across the world.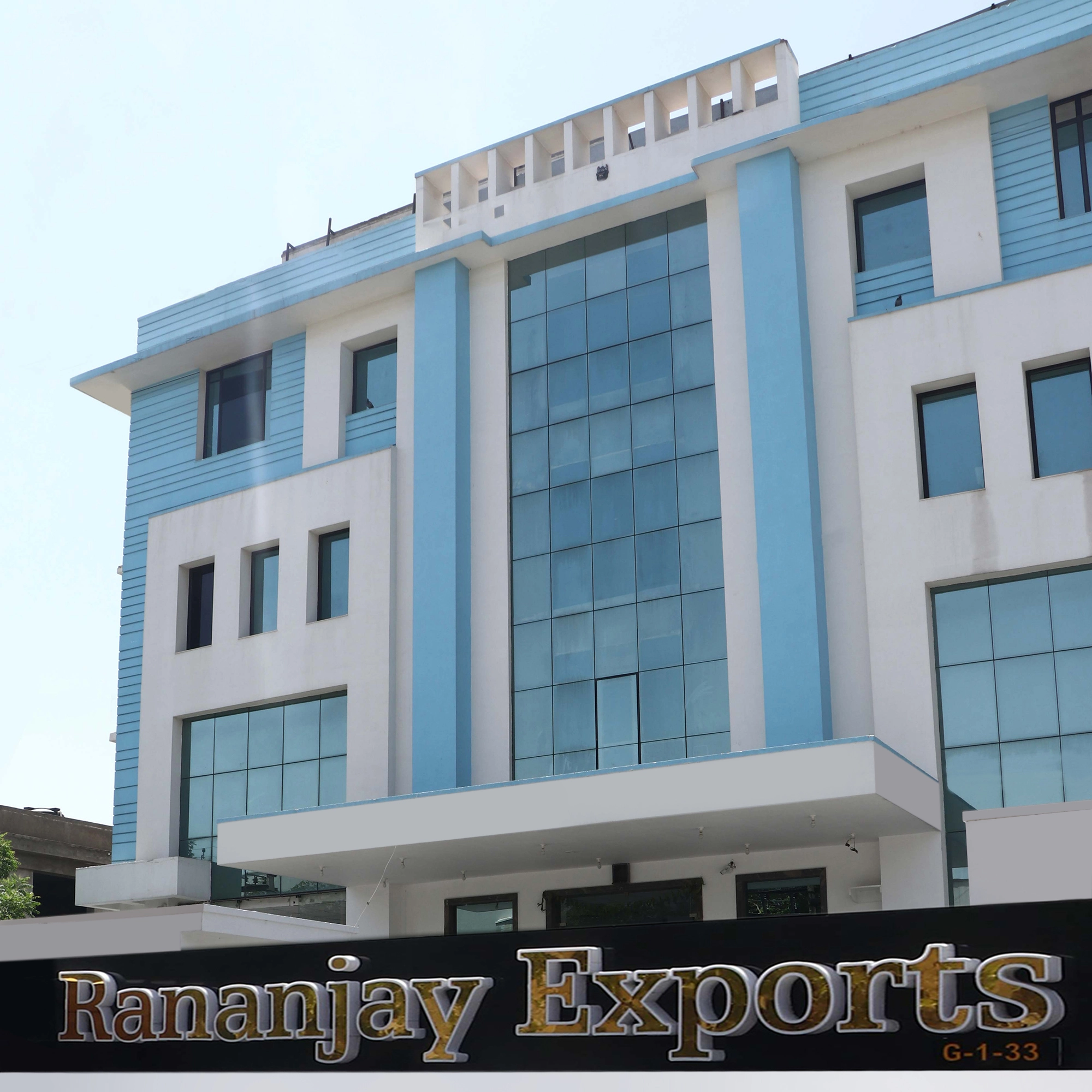 What Our Jewelry Mean To Us
A way to own luxury with cost-effectiveness. At Rananjay Exports, we understand the importance of jewelry in one's life. We know that it's not just an accessory that a person wears but the depiction of her personality. We create bridge jewelry for jewelry lovers worldwide. We provide a chance to experience the luxury and confidence of wearing gemstone jewelry at the most reasonable prices. This gives us an edge over others with all the love we get from our clients.
Why Our Jewelry Is Unique?
To create one of a kind jewelry, we break the raw gemstones carefully and embed the uneven pieces with their unique shapes in the silver setting. This ensures that there never has been and never will be the exact same jewelry piece ever.
We never compromise the authenticity of the gemstones, the quality of metal, and the beauty of designs in the whole process. Our jewelry ensures that no one has ever worn a uniquely created piece; neither will in the future except the one who owns it. The thrill of our jewelry lies in its randomness.
Why Our Customers Mean To Us
At Rananjay Exports, we don't see our customers only as leads but as our partner. We work with them. Even after having a research team of knowledgeable and experienced professionals, we seek our customers' feedback and their response to our jewelry from the end-users. We work with them and create the best according to the industry standards and our own unique designs.
Why Should You Partner With Us
We never had unreasonable prices for our wholesale jewelry. We work on an average pricing system where our jewelry's cost is not affected much because of the fluctuations in the metal market prices. In contrast, it fluctuates because of the jewelry designs' intricacies and the rarity and demand of the gemstones embedded in it. We do everything to make the entire wholesale jewelry buying experience convenient for all our authorized jewelry re-sellers. This is done with instant account approval and product filters to find what you want quickly. We respect the trust that your customers have in you, and you have in us. To safeguard it, we create technically correct designs that are elegant to provide the maximum satisfaction to you and your clients.
We do our best to delight our customers whenever and however we can. Making Rananjay Exports your wholesale jewelry partner will ensure that you'll get value in every purchase. We do it literally by adding reward points to your account on every purchase, which can be redeemed at will.
Along with that, the brilliance of our jewelry will improve the value of your retail collections. And keeping all these things aside for you, we promise a smooth transition through the process of jewelry buying.
Our Talented Designers & Artisans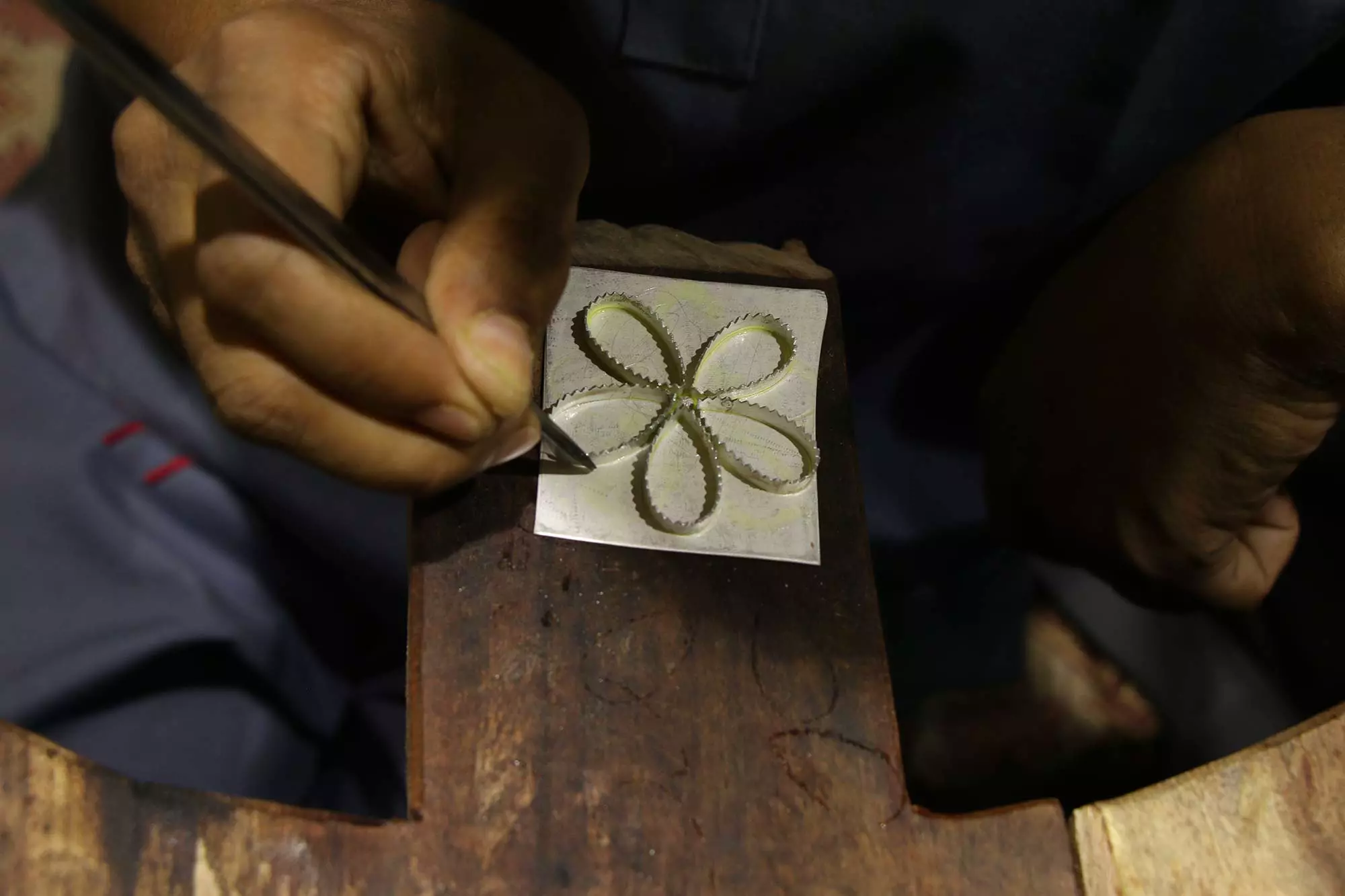 At Rananjay Exports, it takes the efforts and expertise of at least 10-12 people to create a unique jewelry piece that will someday be included in a jewelry collection somewhere in the world. Our artisans put their heart and soul into creating the jewelry that is our designers' brainchild. Each one of them is persnickety in their approach.
Our designers work with the research team to develop the most trending designs that are sale-worthy. Then our artisans work with our designers to bring those designs into existence. Both the teams work with utmost dedication and honesty. This results in the jewelry appreciated by our clients and other prominent wholesale jewelry manufacturers as well. We are proud to call them 'OUR DESIGNERS' & 'OUR ARTISANS.'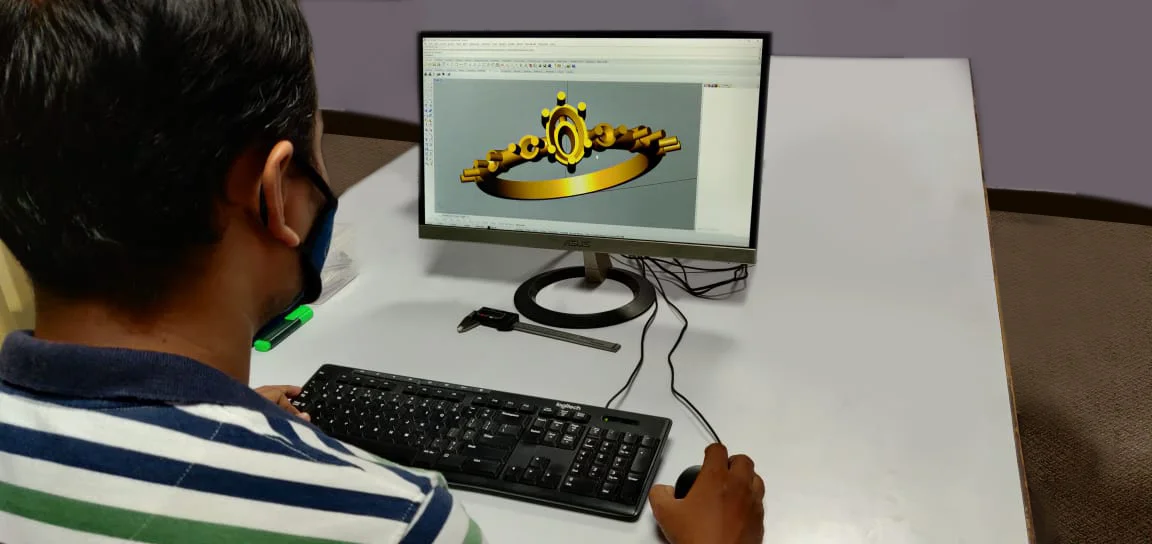 We at Rananjay Exports promise the ethical sourcing of each gem that is used in our facility. We aim to minimize the wastage to protect our natural resources. Still, whatever waste is produced, it is appropriately treated and then disposed of. No metal or non-biodegradable waste is disseminated into the environment. If nature is giving us so much to exist, we should also respect it and not pollute it for our own benefit. Our future generations must enjoy and take the maximum advantage of it in a conservative manner.
Another thing that we're particular about is the welfare of our employees. Irrespective of their job profile and the level at which they're placed in the hierarchy, their well-being is our responsibility if they are associated with Rananjay Exports. We appreciate the work and effort they put into creating the perfect jewelry items and owe our success to them. This is the reason we maintain absolute transparency. The plans and policies are disclosed to every employee at the time of joining, in the language they understand. This removes any possibility of confusion. Along with that, it makes them aware of their rights that they are entitled to.
Process Of Creating Jewelry At Rananjay Exports
♦ Bringing the concept to surface
♦ Giving shape to the idea on paper
♦ Correct technical flaws in design through AutoCAD
♦ Preparing the wax mold according to the final design
♦ Preparing the metal structure through the wax mold
♦ Setting the gemstone in the structure
♦ Polish the ready jewelry item
♦ 1 to 2.5 micron rose gold / yellow gold plating
♦ Final finishing to the jewelry
The Benefits We Provide
♦ Easy account creation and instant approval
♦ Quantity discounts
♦ Constant shipping of $39 on orders from $199 - $499 to avoid the hassle
♦ Free shipping on orders above $499
♦ Choice of 100+ gemstones, 3 vermeil, 1000+ designs
Our Jewelry Range
♦ Catalog jewelry
♦ Casting jewelry
♦ One-of-a-kind jewelry
♦ Customized jewelry
♦ Plain silver jewelry
♦ Plated jewelry
♦ Men jewelry
Our Clientele
♦ Small and large scale
♦ Online retailers
♦ Chain stores
♦ Independent retailers
Are you ready to access the most extensive range of authentic wholesale silver jewelry and experience quality with a hassle-free purchase process!?