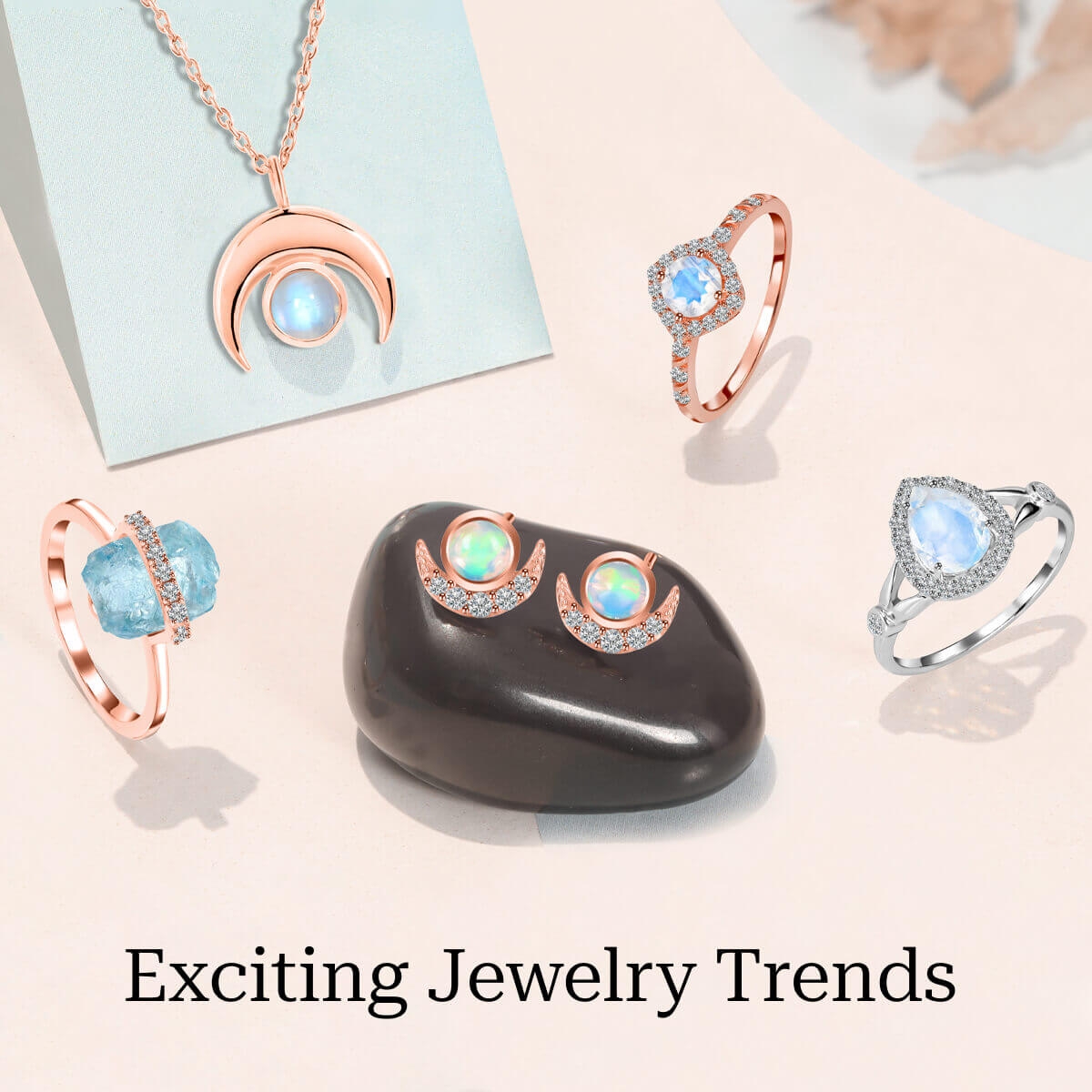 Before you know it, you will be switching your breezy clothes with sweaters and hoodies. Yes, that's something that the fall season brings with itself, and we have to switch over to some cold-weather essentials. With the air getting chilly, we have already started packing up our summer attires and are ready to get all cozy and warmed up in winter wear. But with long coats and boots come Fall Jewelry Fashion Trends, which we can't stop ourselves from drooling onto. All our baggy clothes get spirited up when you slay them with some bling and shine. And we get another reason to shop for our favorite Gemstone Jewelry pieces that we adore.
We have witnessed tons of shiny statement pieces grace the runways as a part of trending fall fashion. And it's time that you reach out to grab all your favorite styled Sterling Silver Gemstone Jewelry at Rananjay Exports. You can explore your pick from bright-colored gemstone rings to statement jewelry necklace pieces. So, pick out some of the great trendsetters and enjoy your moment to get ahead of the curve. So, keep scrolling through the list to choose among the most trending 12 fall jewelry pieces you are about to see everywhere.
Blue Topaz Jewelry - A Perfect Fall Jewelry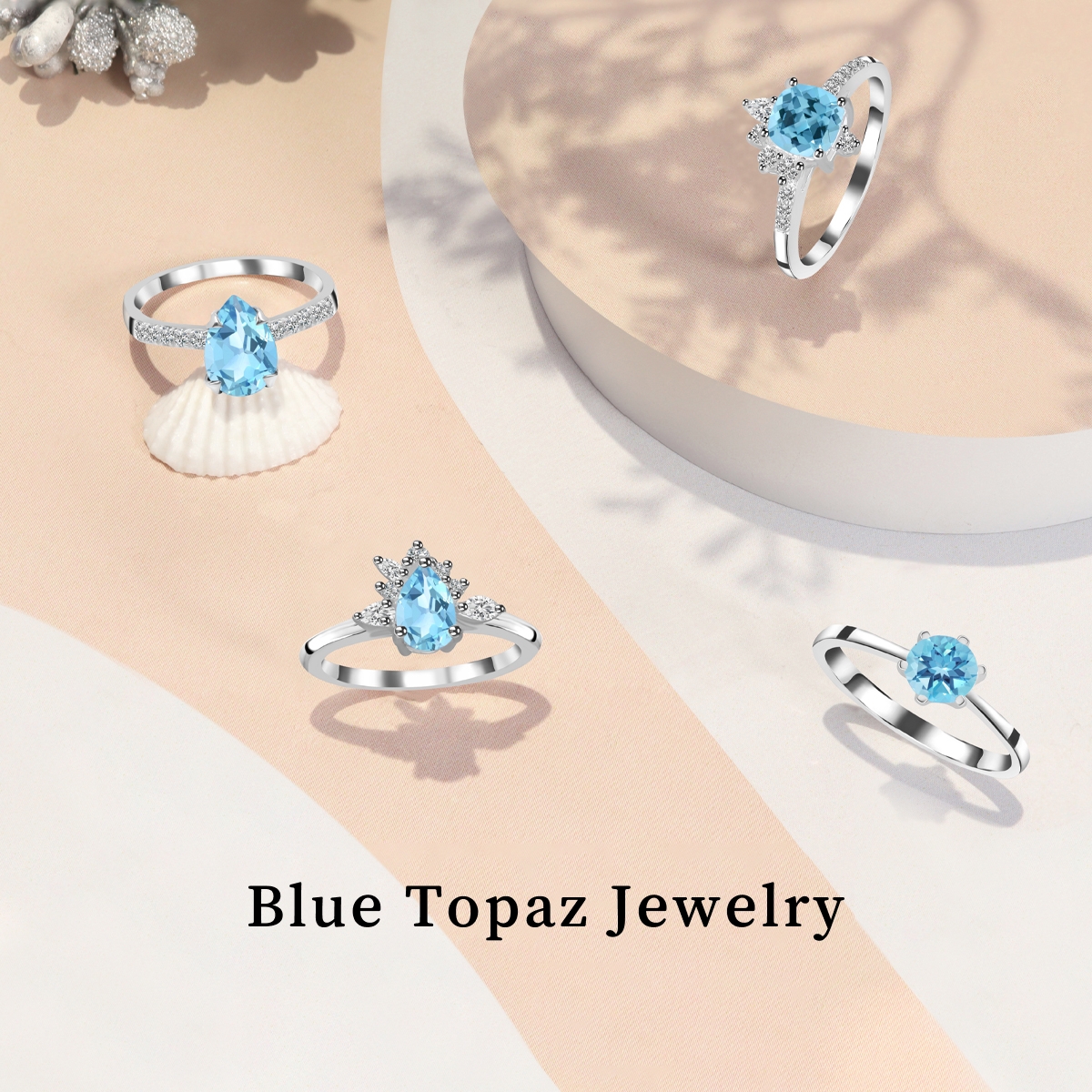 Jewelry is always a good idea; choosing a blue dazzler for yourself can never go wrong. A fantastic pair of Blue Topaz Earrings is enough to catch onlookers' attention. The distinctive blue shades of the crystal radiate a classy style that looks really alluring when pulled off with your fall clothes. Blue Topaz Jewelry provides excellent blue essence to your outfits and a winter glow to your face. So whether it's your workplace or a casual outing, you can confidently carry the shine of blue.
Citrine Jewelry For a Sunkissed Glow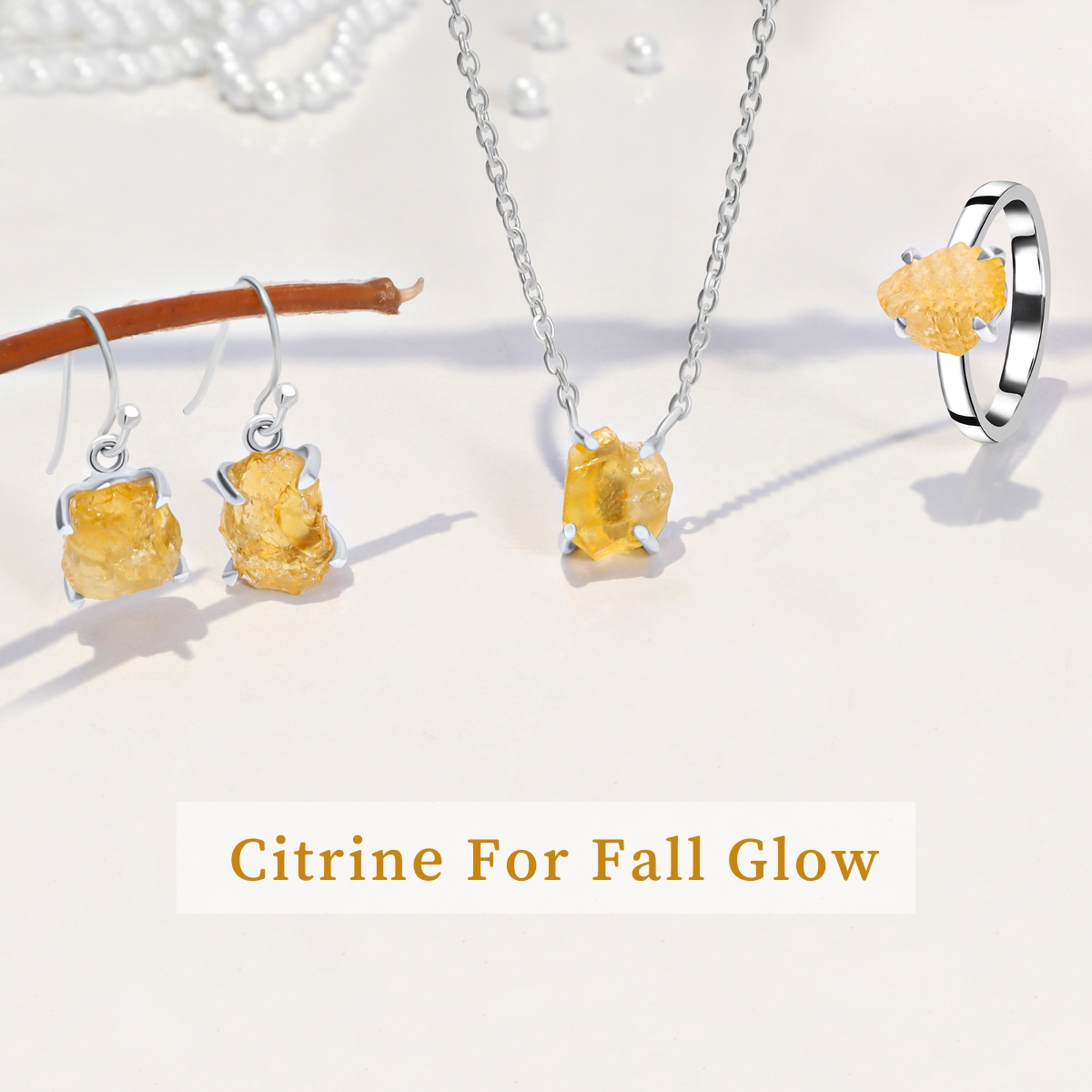 What's better than to pull off a November Birthstone Jewelry in the fall season itself? First, nothing can beat the charm of a warm sun-kissed orange-yellow glow bling that leaves everyone enlightened with its bright energy. Its vibrant tones attract prominent eyeballs to your unique style. Glare like a burst of sunshine on a cold fall morning and blend in with the falling autumn leaves by accenting your Citrine Jewelry with your fall attires.
You can showcase your golden glow with a contemporary Citrine Earrings design that radiates vibrant energy and catch up on the eyeballs of the onlookers. Flaunt cheerful citrine energy carrying distinct amber tones and delve into the stunning and sensual vibes of the fall stone.
Garnet Jewelry For A Bold You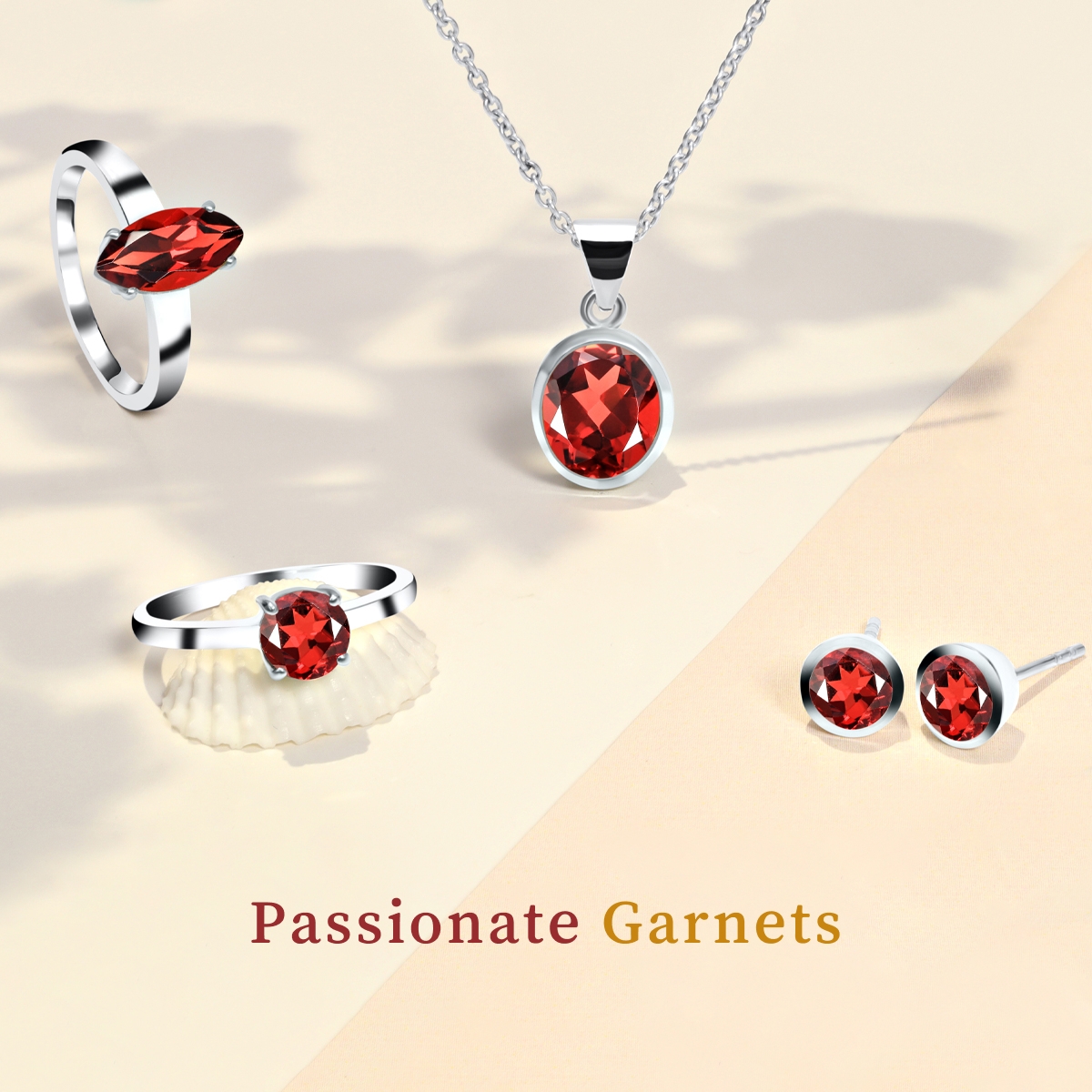 Garnet Jewelry has that electrifying energy and bold appeal you need to push yourself on lazy days. Exuding passionate red tones, it is one of the most versatile picks you can carry in the fall season. First, pick out a statement piece of Garnet Necklace to mark your presence no matter where you go. Then, get your red-carpet look going on with the flashing red brilliance that helps you highlight your best version out in the front. Its hues instantly bring a fiery charm to your subtle fall attires. If you adore significant attention from others, you must have it for your fall look.
Peridot Jewelry To Refresh Your Look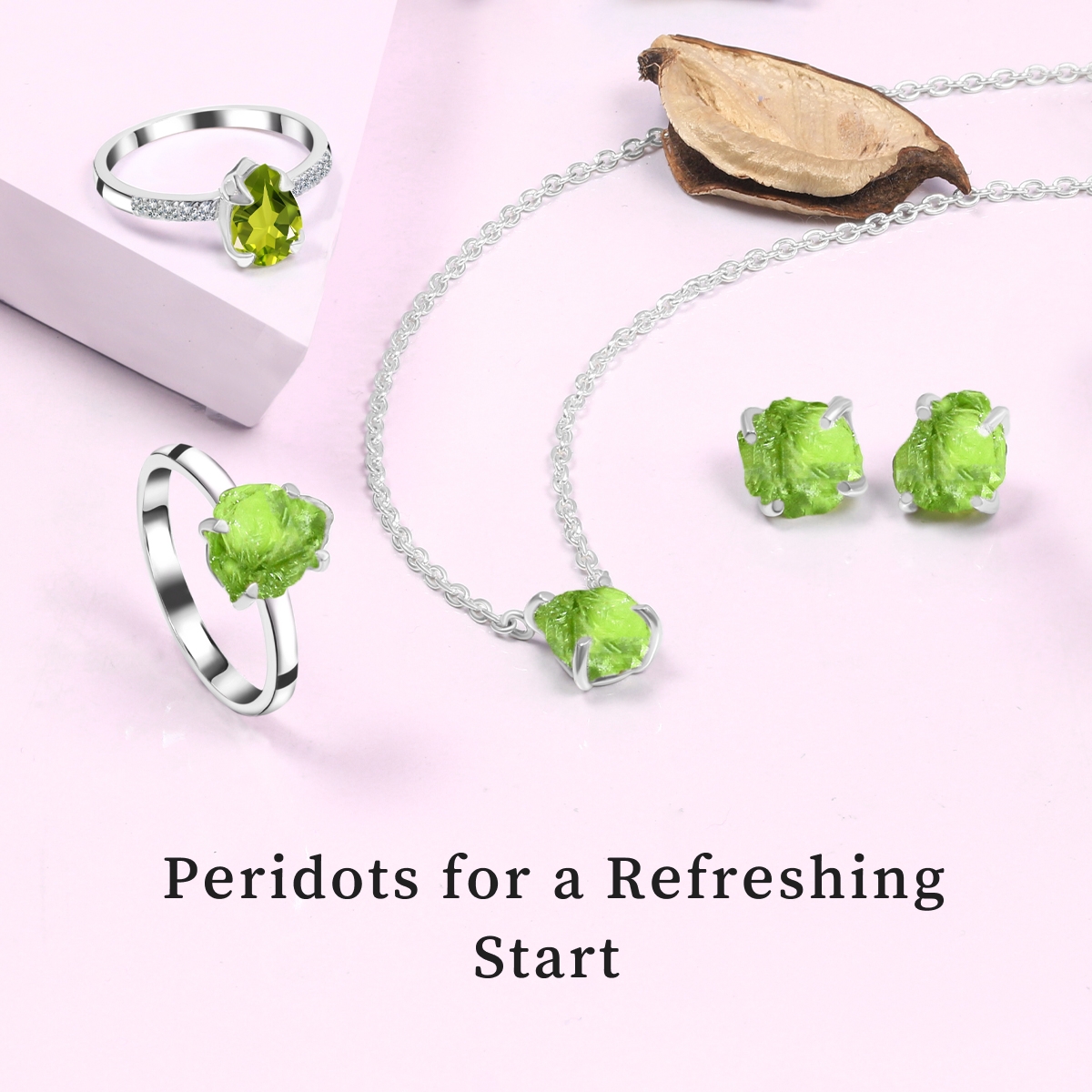 Peridot Jewelry is long applauded for its refreshing hues that keep everyone swirled away in its beauty. But the pure green tones you spot in Peridot are not something you quickly get to capture regularly. Instead, it is rather accented with eye-catching golden tones that add beautiful shimmer and glamour to the crystal. It is a pick that can bring you in the highlights and allow you to gleam with natural sparkle.
Make the bold move by treating yourself with a statement Peridot Ring studded with a big chunky piece of the green gem. You can try and decorate your jewelry piece with other crystals like Cubic Zirconia to enhance its sparkle. This kind of choice is perfect for slaying in events when you want the spotlight on you. The fact that its exquisiteness gives a unique touch to your style makes it apt to slay in this fall season.
Kyanite Jewelry - An Exotic Bliss for This Fall Season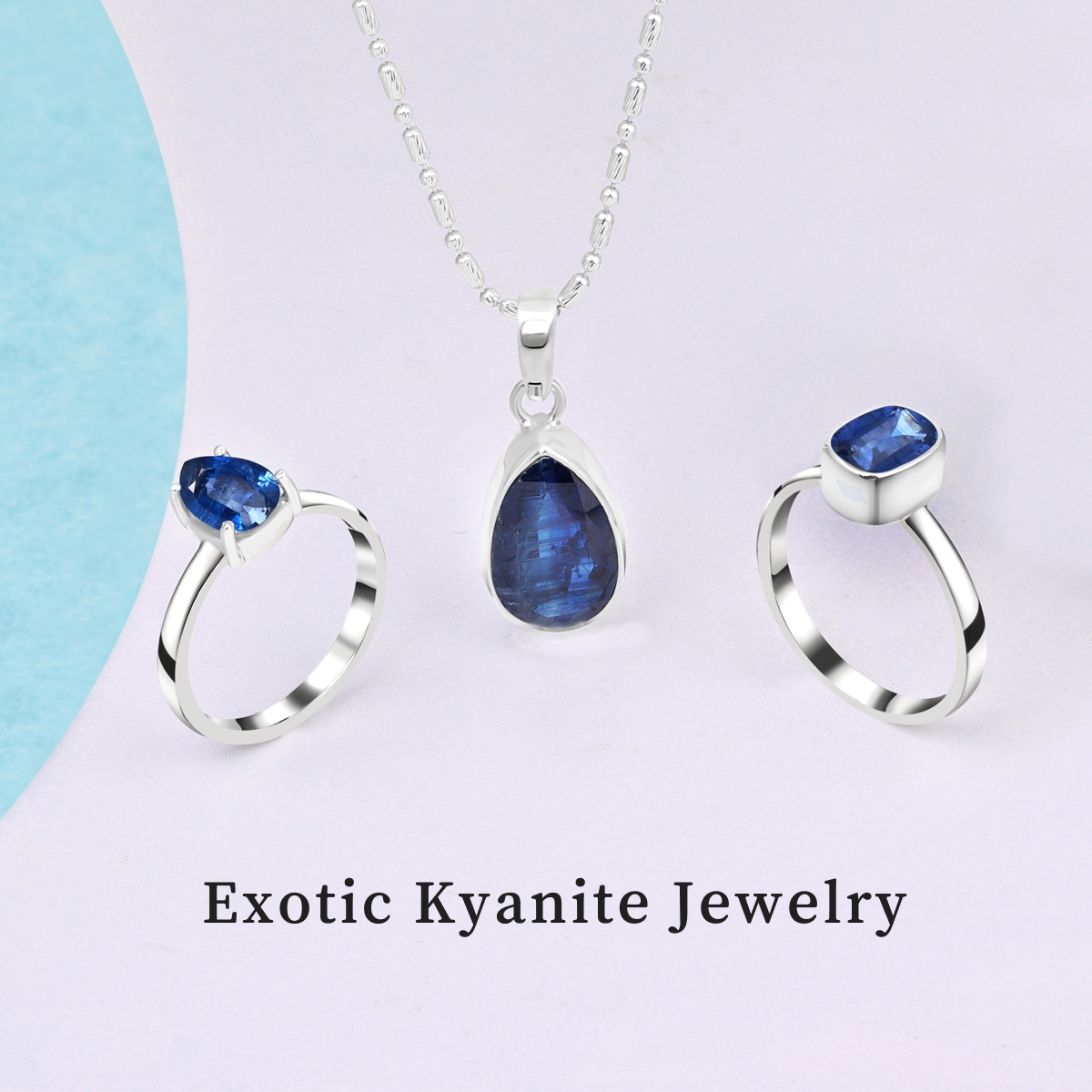 On-trend bling showcases gemstone jewelry that is unique in nature and appearance. Also, versatile picks which easily adjust according to the individual personality of their wearer maintain their place in the heart of jewelry lovers. Kyanite Jewelry is one such exotic pick allured for its pleochroic nature. This means that it embarks multiple magnificent shades when viewed from different angles. Ensuring that you keep sparkling from all angles, kyanite jewelry is something that will keep your dynamic bling on this fall season.
The blue kyanite gemstone can take on a deep sapphire color or have an aquamarine, blue topaz, or transparent blue color. It is a rare property that is hard to explore in any other crystal jewelry. Celebrate this uniqueness by getting yourself a beautiful design of Kyanite Bracelet or any other accessory of your choice at Rananjay Exports.
London Blue Topaz Jewelry for People Who Love to Speak Class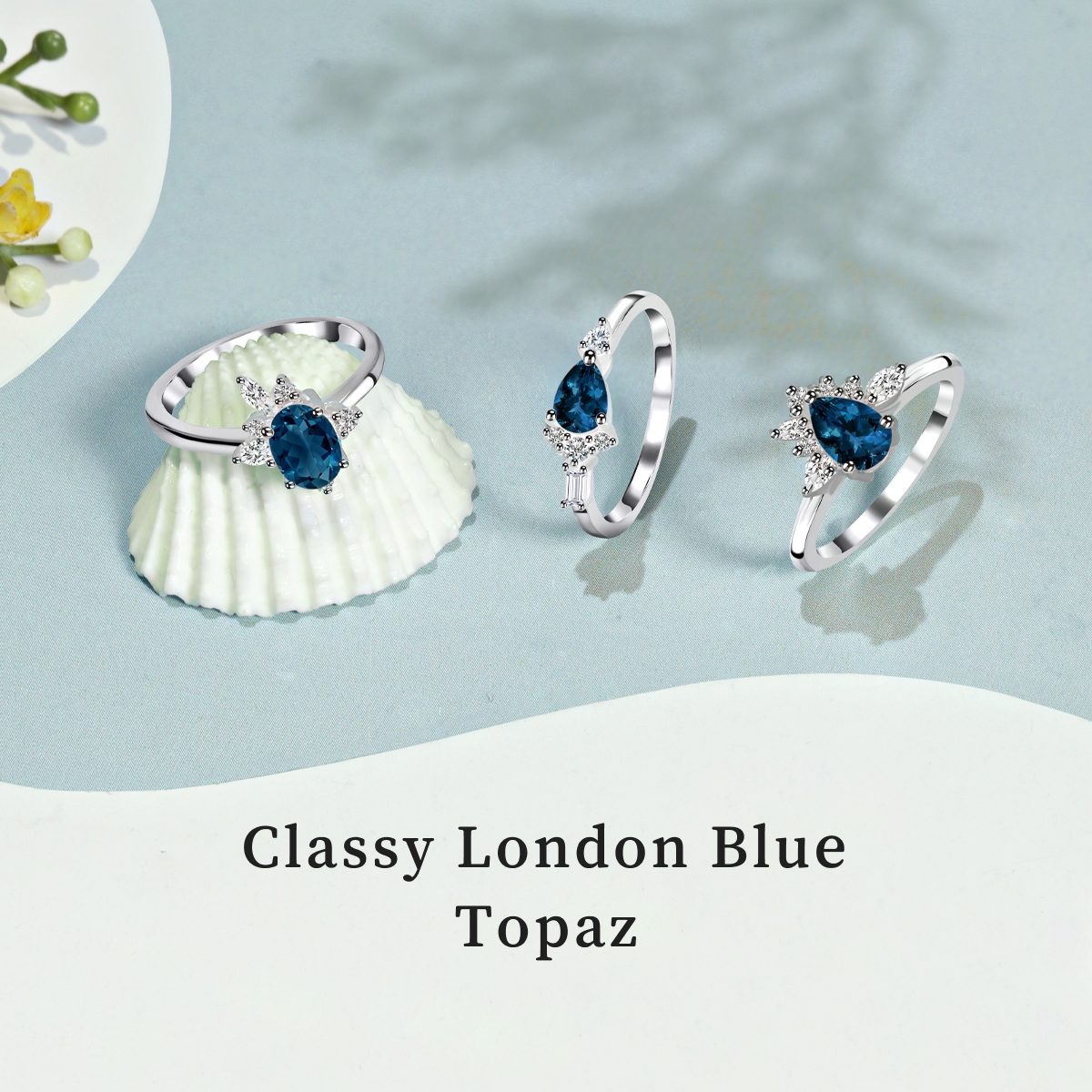 For those who love to speak class with their jewels, we have something just as exotic as you. London Blue Topaz Jewelry is perfect for those who love to keep their style on point. The intense blue tones of the gem are pretty attractive in a sophisticated manner and will keep everyone dazzled with their beauty.
We have scoured major London Blue Topaz Jewelry at Rananjay Exports for fellow devoted accessories fanatics out there. You can find everything from drop earrings to simple studs or elegant rings in our collection. So, get ahead of the biggest accessorizing trends and pull off a diva look today.
Herkimer Diamond Jewelry For an Elegant Look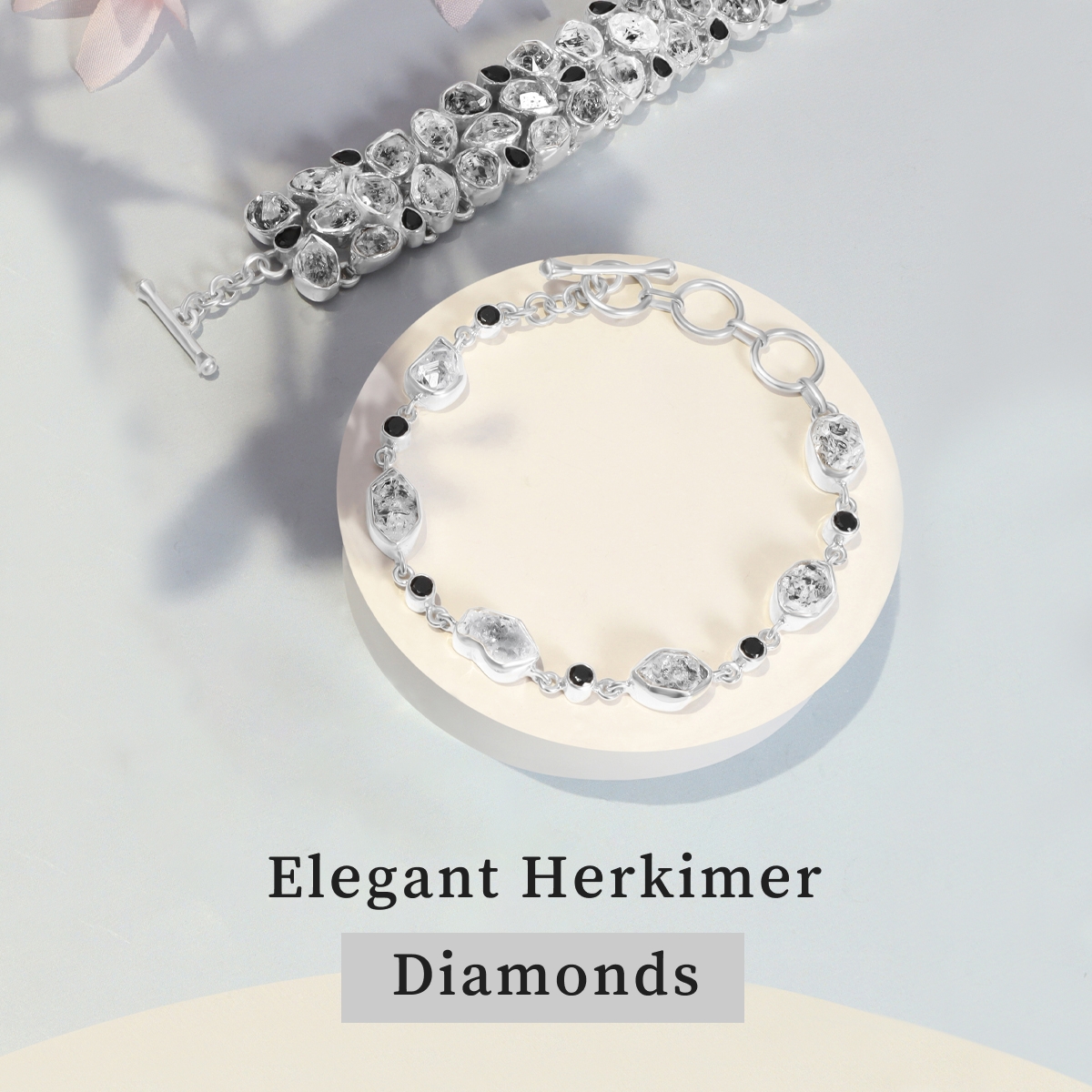 Herkimer Diamonds are pretty exclusive in appearance and style, perfect to outshine almost every other attire. You can use Herkimer Diamond Jewelry to slay your fall look this year. A simple pair of earrings or a layered necklace is enough to elevate your fashion to the next level. Then, add a finishing touch to your look by gracing yourself with something as delicate as Herkimer.
It is indeed a day-time chic piece that you will always want to carry everywhere you go and is a must-have in your jewelry box. Complementing well with the fall season's energy, it is aptly what you need for yourself to glimmer in sparkle naturally.
Kunzite Jewelry For a Romantic Fall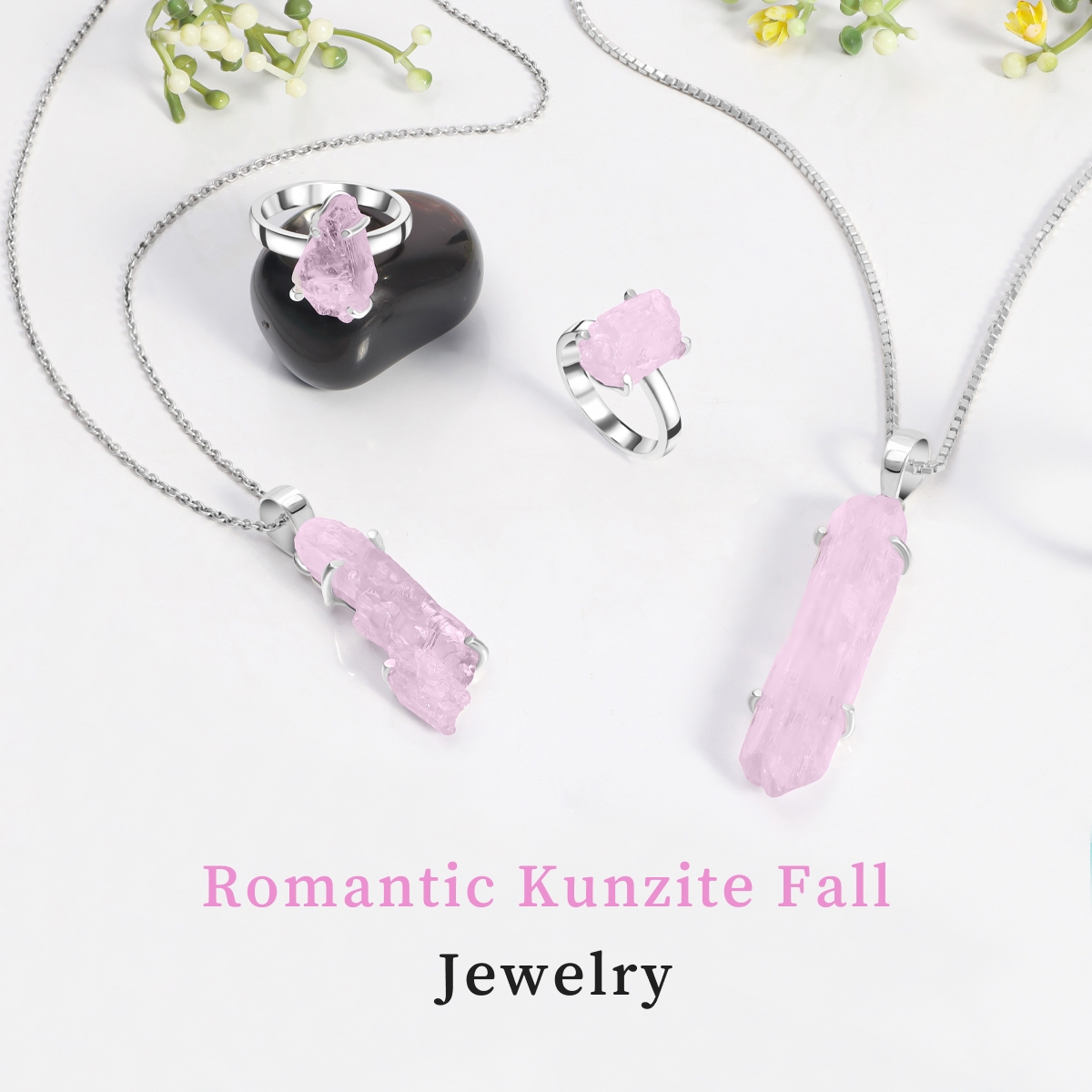 Bring out the season of love this fall, and keep your world all pink. From the softest pastel pinks to the lavender pink and purple richness, Kunzite Jewelry is perfect for celebrating your love in full style. Whether it's self-love and pampering or making a loved one feel special, the fall season is the ideal time to showcase your feelings in the right manner. The pink bubblegum tones of the gem boast a universal appeal that radiates an icy appearance which is perfect for turning on love in the fall season.
Make your loved one feel special with a beautiful piece of Kunzite Ring that is set in an iconic setting. Since it is quite a new gem in the market, it is perfect to start your relationship with and ensure a romantic beginning that can last forever.
Tourmaline Jewelry - A Parade of Fashion Flush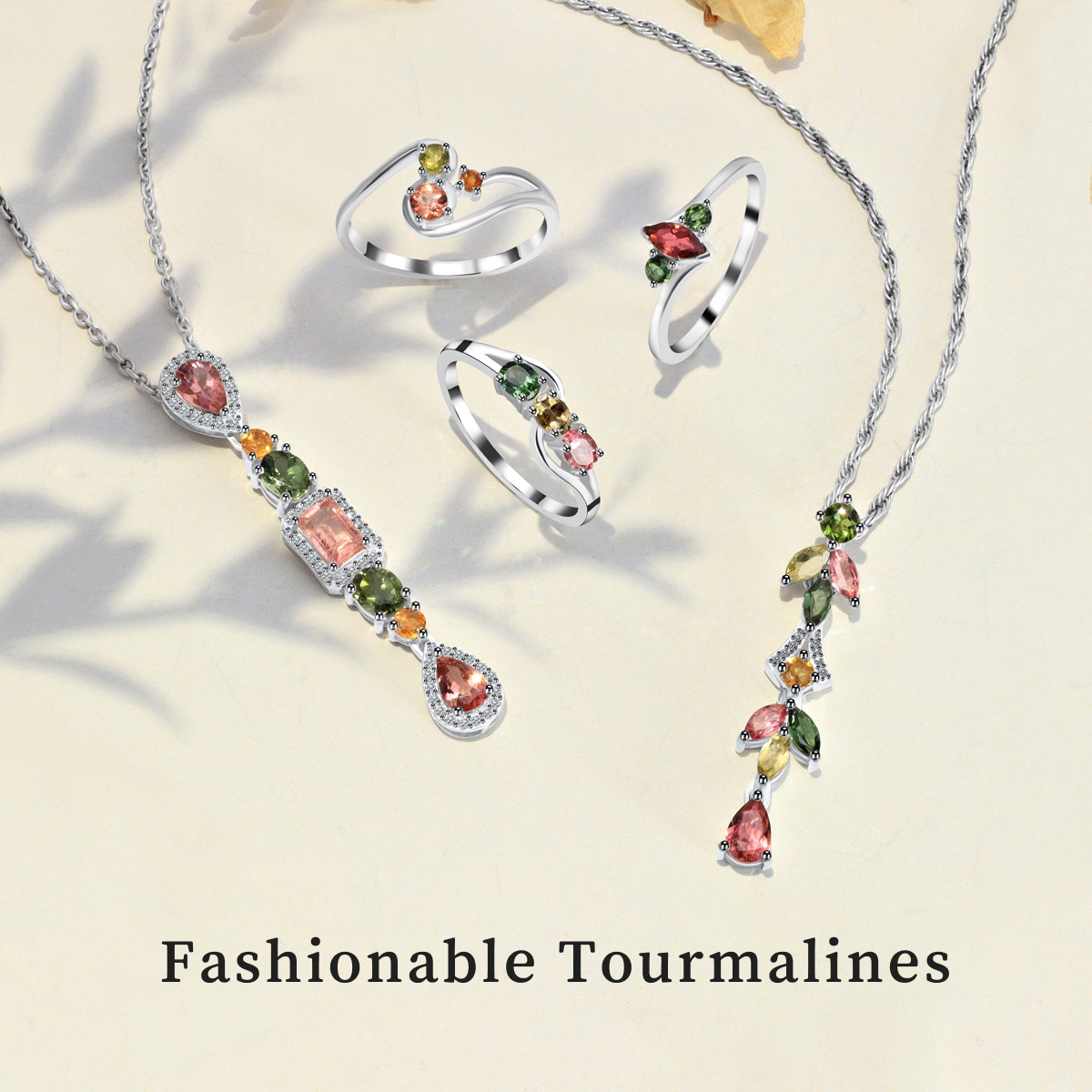 Tourmaline Jewelry is one of the most exciting picks to flash in fall 2022. The brilliant variety of colors boasting proudly in the different exciting picks of Tourmaline crystal distinguishes it from other gemstones. Just like a unique you, no two tourmalines can be found in identical colors, and each stone has its own vivid shade to reflect.
What's better to flaunt this fall season other than something as versatile as Sterling Silver Tourmaline Jewelry? You can combine multiple shades of the gem in a single Tourmaline Necklace or choose a single stone for a Tourmaline Ring according to your choice. They look modish and come with plenty of colors that allow you to style yourself in any way you like. So roll over to see some of the beautiful designs of Tourmaline Jewelry at Rananjay Exports.
Amethyst Jewelry For A Perfect Fall Evening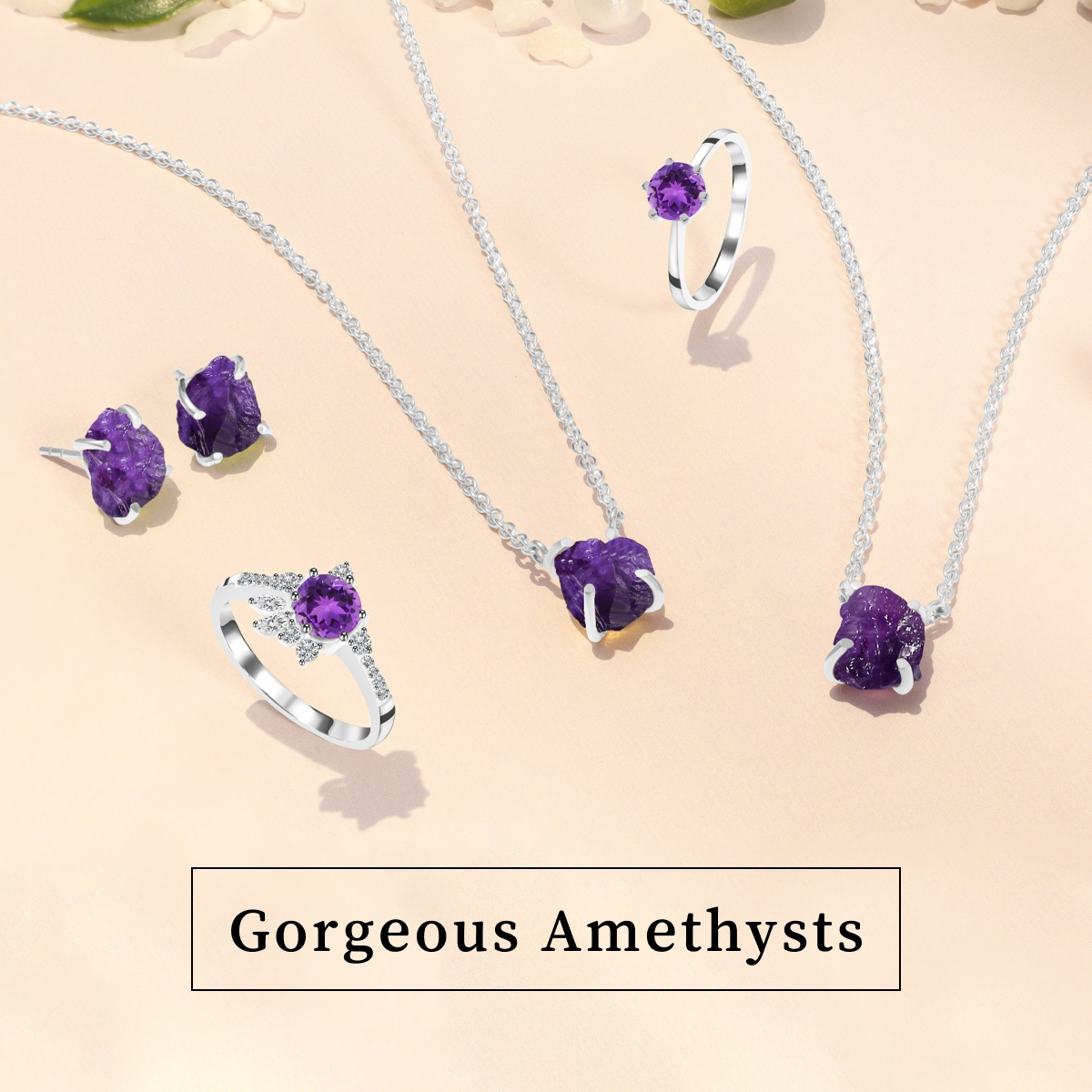 What Jewelry comes to your mind when you think about this: a fall evening, a beautiful gown, a date, and fantastic western attire? Of course, the vibrant shades of Amethyst Jewelry are bizarre! However, the intense violet tones of the gem are something to adore for a perfect fall date evening. Choose a big chunky piece of Amethyst Earrings or necklace according to your attire's design and make your evening more dreamy.
It is one of the most popular picks this year and symbolizes intelligence and clarity. You can blindly count on the jewel to lift up your persona for the ladies looking to exude confidence and style simultaneously. Accent it with 925 Sterling Silver Jewelry to carry it effectively everywhere you go.
Tanzanite Jewelry For Those Who Like It Rare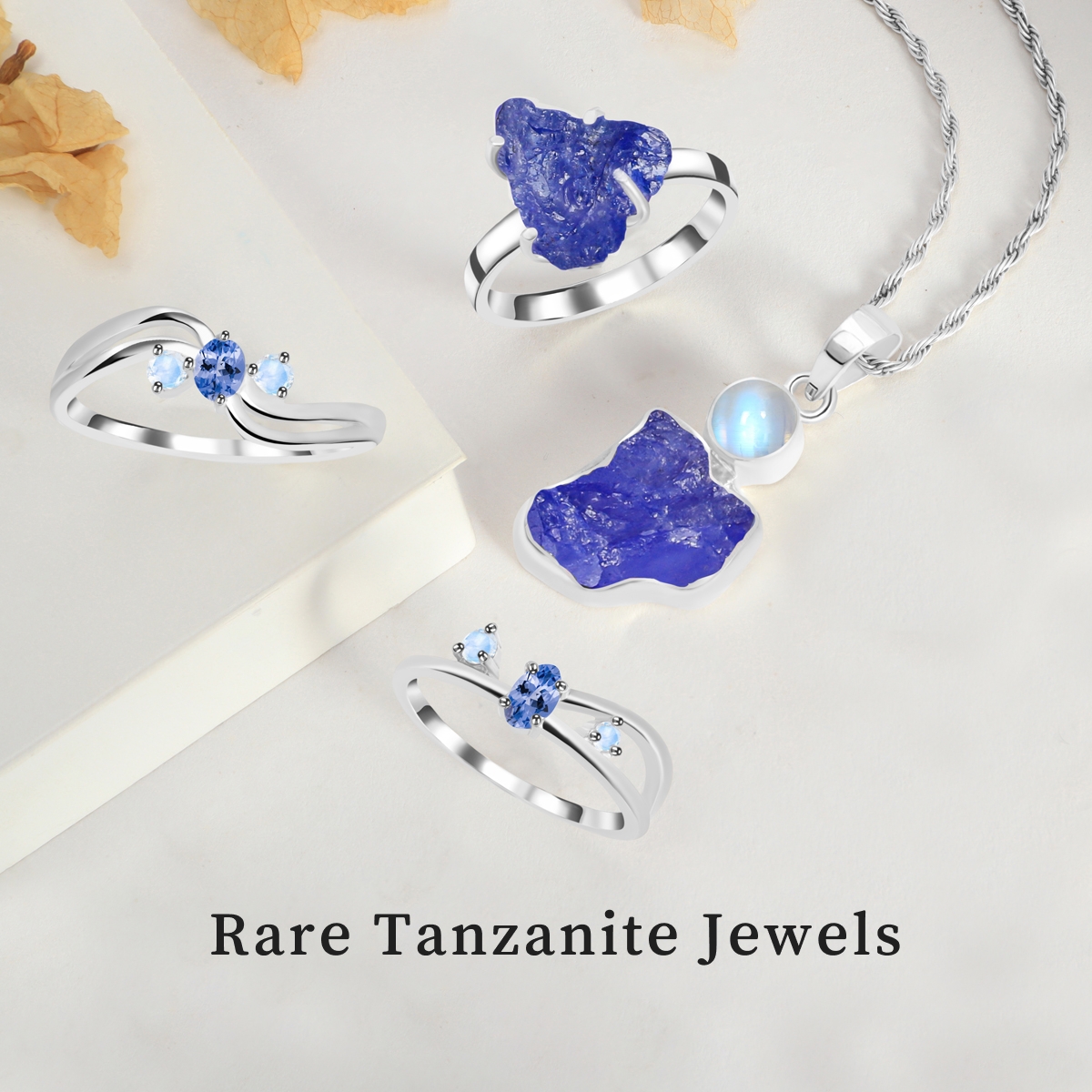 Achieving high scores in almost every gallery section, Tanzanite Jewelry is one of the most coveted jewels this year. The gem is rarer than diamonds and has luxurious bluish-purple tones, which are pretty hard to spot. But apart from its mere rarity, its trichroic nature instantly captures the attention of onlookers. Each shade in the gem comes out stronger when viewed in various lights and angles. This play of color keeps everyone fantasizing about its brilliance and adds more value to the crystal.
The rare gem tones are suitable for carrying with your fall attires as they easily blend in with multiple colors while adding bliss and oomph to your style. Being the most popular color and choice of 2022, what could be a better choice than a dazzling piece of Tanzanite Jewelry to slay in this year's fall?
Aquamarine Jewelry - A Soothing Blue Trend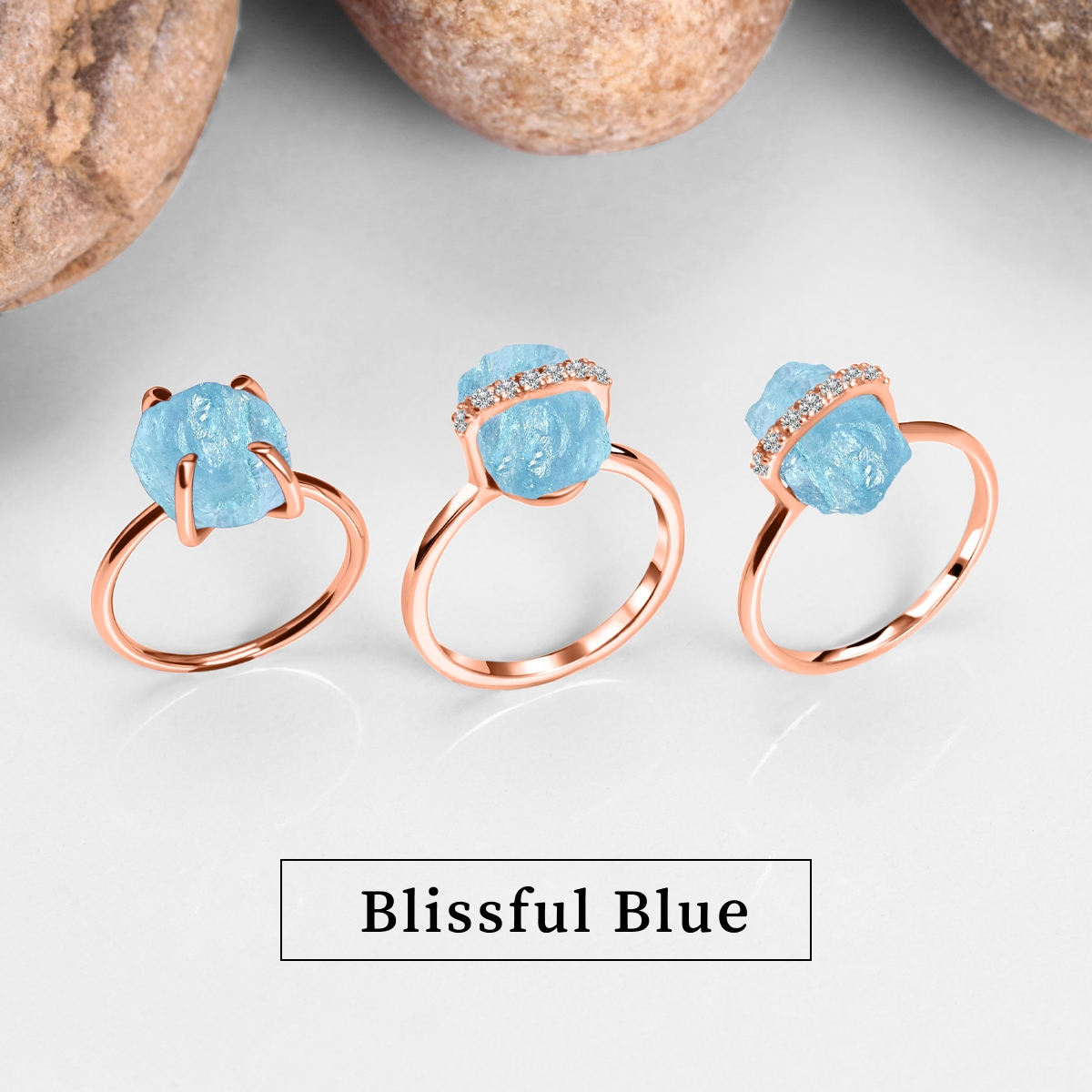 Renowned for its clear blue aqua color, Aquamarine Jewelry can never go off-trend. The gem's bright and sparkling refreshing energy fills you with hope, fidelity, and peace. The soothing vibes of Aquamarine are irresistible and symbolize everlasting youth, which is perfect to compliment your style with. Reflecting both sea and sky, its charm leaves you stunned in awe and easily blends with your outfits. With great clarity, it radiates a classy appeal that is versatile enough for every skin tone and hair color.
For those looking for subtle-appearing jewelry pieces to ace up their fashion style in a natural way, a stunning design of Aquamarine Earrings is quite apt. You can pair it with 18kt gold vermeil as base metal to enhance its appeal and enhance the glimmer of your jewelry piece. The golden sheen of the metal adds a classic touch to the jewels allowing you to turn up your glamorous look.
Conclusion
So this was our top 12 Gemstone Jewelry Pieces to slay your fall look. We hope you hop on to the fall trend with us and give your jewelry box something new and glamorous to shine with. All the picks mentioned above are selected keeping your unique personality and individual way of styling in mind. You can choose two or more jewelry pieces from the list and turn up your season-trendy look.
For all those jewelry lovers who don't want to restrict their accessories to a particular season, don't worry; we listened to your heart. This is why we have added some controversial and unique jewelry pieces that don't require special permission. So you can sparkle in those dazzlers confidently throughout the year as well.
So, what are you waiting for? It's officially the season to shop for all your favorite jewelry pieces, and we can't think of any reason not to! So, hop on the board and juggle through the exciting varieties of Gemstone Jewelry designs at Rananjay Exports. All our jewelry pieces are crafted with pure 925 Sterling Silver so that you can confidently flash your best selves without worrying about your precious pieces. Explore and pick something that aligns with your style. Have a happy shopping experience.