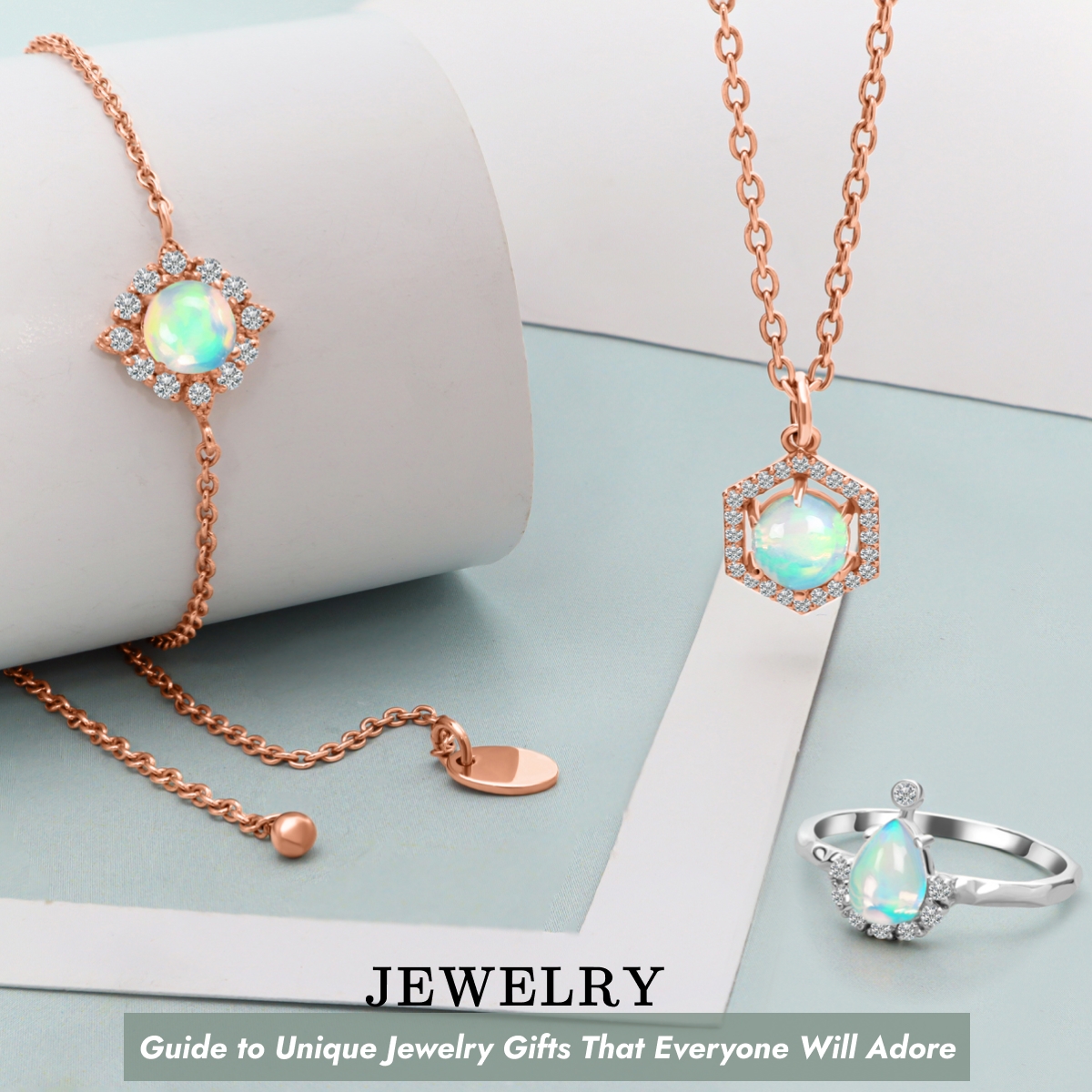 Gifts are not just worldly things but a medium for expressing love, gratitude, gratefulness, and warmth. Living in a socially active society, people celebrate and meet each other at festivals, weddings, and important days of the year.
Irrespective of the age bar, everyone gets excited and joyful while receiving a gift. However, the top gifts 2023 are the ones that are useful for the person you are gifting without being extremely expensive.
One thing you should keep in mind while gifting your close ones is, of course, the budget and preference of your close ones. According to the present famous and best gifting sites, there are endless options for kids, teenagers, and adults per your budget and requirement.
Jewelry - Special And Timeless Gift Option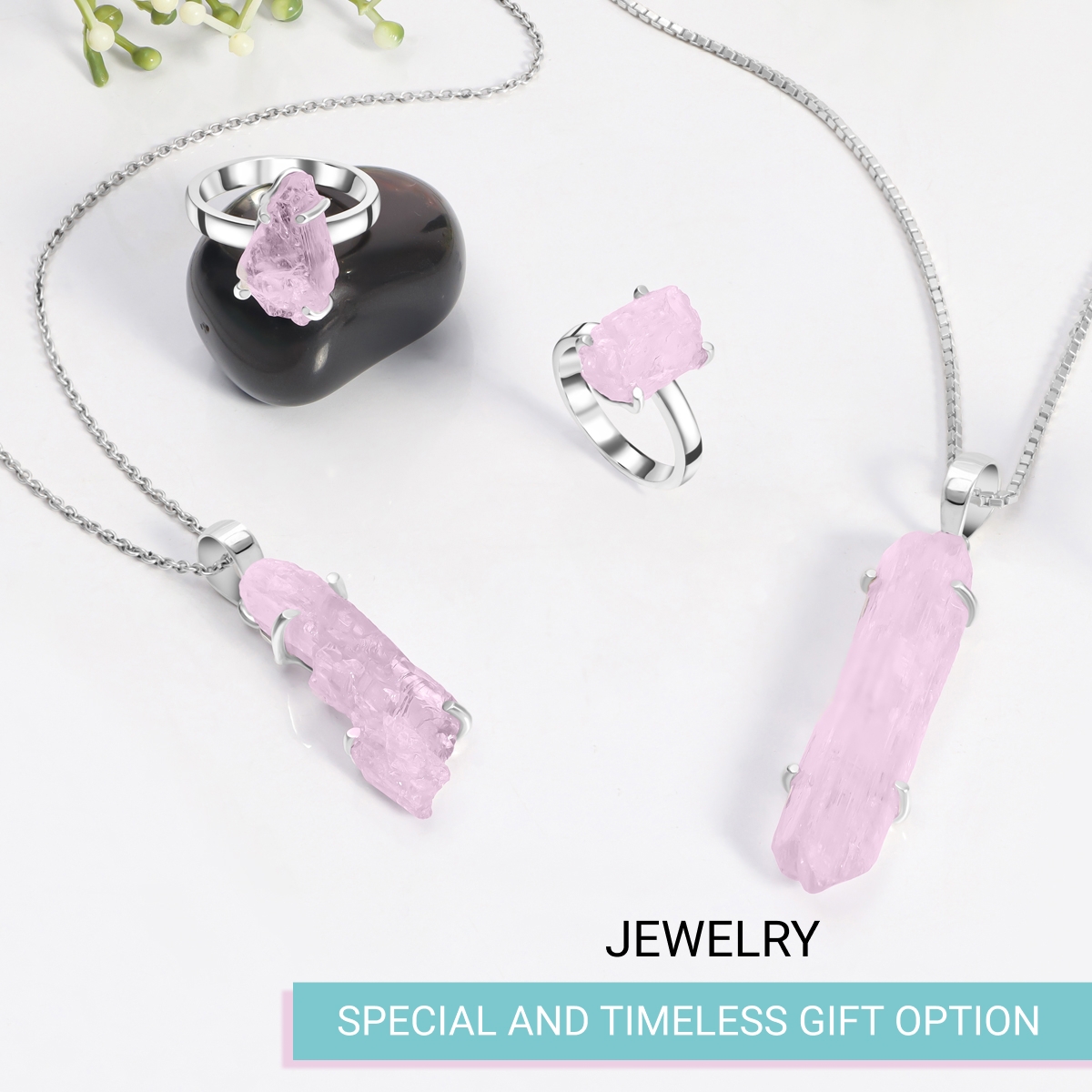 Nothing matches jewelry's preciousness and uniqueness if you want to invest in something your close ones will adore and cherish lifelong. Jewelry is not just an adorning accessory that is worn to look good.
Ornament is a broad term that includes multiple ornaments that differ based on their look, shape, design, setting, and pattern. From the ancient to the modern era, they have undergone tremendous transformations depending on people's fashion and styling preferences.
Precious and lavish pieces of jewelry define elegance and class. In many traditions, people give their ancestral ornaments to future generations. So that they take the family legacy forward.
Good things come in small packages, which is rightly said in the context of jewelry, as it looks captivating in the form of a gift. A glossy and tempting wearable ornament is the best gift option to surprise your close ones.
Trendy, timeless, and classy are the best words to define gemstone jewelry. Gemstone is a naturally originated colorful stone that looks unique in terms of color, shape, design, and pattern. In addition, they have outstanding features and exceptional healing qualities.
Gemstone Ornaments - A Memorable Present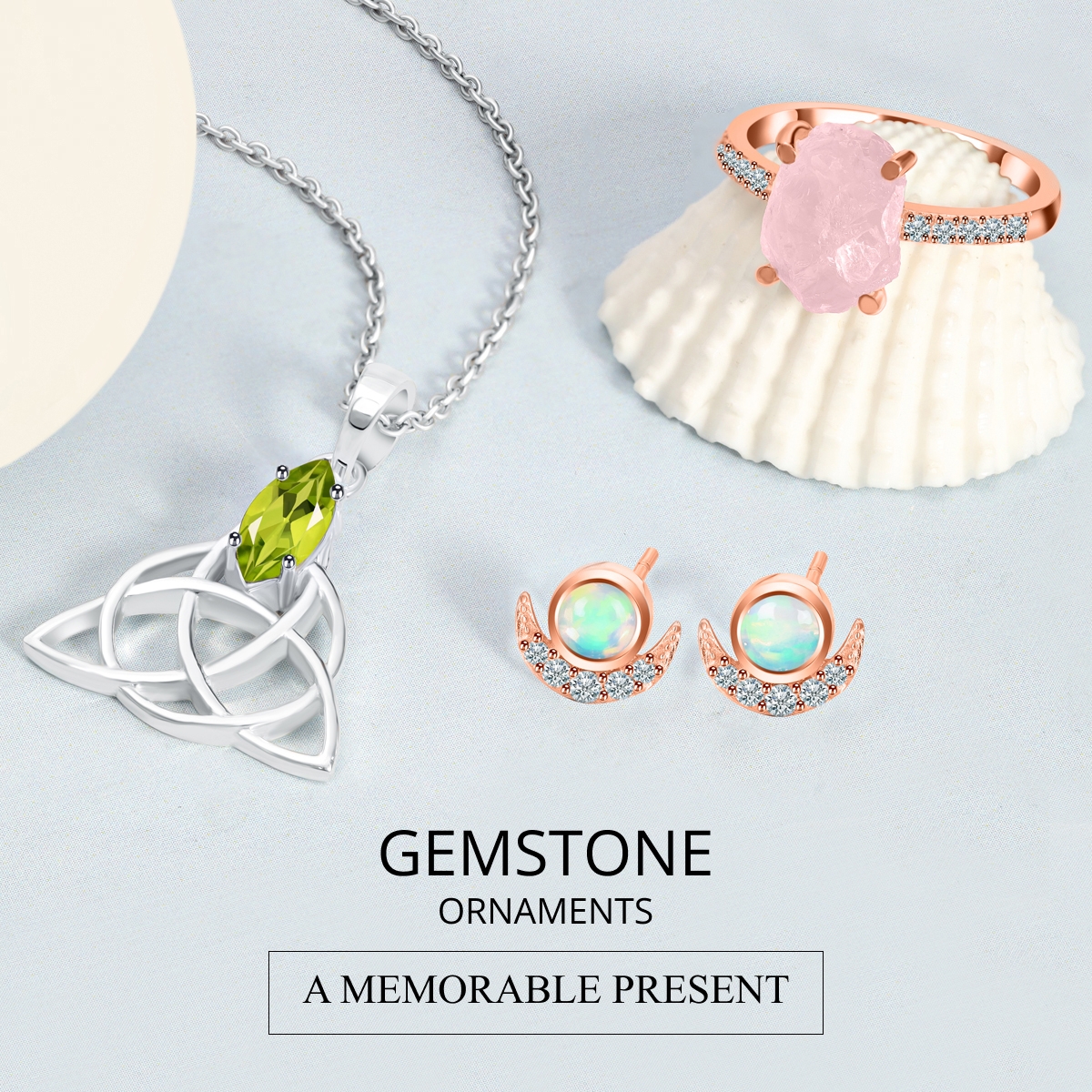 Undoubtedly, everyone likes glossy and colorful stone jewelry. The old age, civilizations, and prominent ancient kingdoms styled gemstone trinkets as an accessory to look good and heal at emotional, physical, and spiritual levels.
Stunning colorful stone jewelry gets styled in many forms, such as rings, earrings, pendants, and bracelets. Apart from remarkable features and health benefits, the enticing gemstone trinkets are budget-friendly.
Apart from being affordable, the colorful stone ornaments pair perfectly with any attire, whether western or ethnic. Express your inner feelings best by wrapping gemstone trinkets in attractive packing that immediately thrills your close ones to open them.
Birthstone Jewelry - Ideal Birthday Gift
Birthdays are always special for everyone as they get endless wishes and blessings from close ones and many pleasing surprises. So get an eternal memorable smile on the face of your loved ones by investing in gorgeous birthstone jewelry.
Gifting a birthstone ornament is a lifelong treasure for your close ones because astrologically, it's very beneficial. Gemstones like Opal, Moonstone, Aquamarine, and Garnet are famous birthstones.
The advantage of styling birthstone ornament is that it shields and empowers you to sustain any threat that comes in life. Opal and Moonstone are the most stunning gems with mind-blowing features to safeguard you as per your zodiac sign and birth month.
Perks of Gifting Birthstones:
The Opal is a December birthstone. Venus rules it, and it represents luxury and relationships. Opal is also known as the Queen of gemstones due to its appealing color play. Any friend born this month will benefit from it as they will have financial stability, good fortune, and smooth love life.
Moonstone is June's birthstone. Moon rules it and symbolizes compassion, divine feminine energy, hope, and good fortune. Your female friends and relatives will adore it as it works effectively and heals many problems such as irregular menstrual cycle, imbalance of hormones, and fertility issues.
Aquamarine is a March birthstone. Its vibrant aqua blue color and luster make it breathtakingly beautiful. Aquamarine is an exclusive birthday gift option due to its charming look and denotes rebirth and transformation.
Garnet is a January birthstone. It's an irresistible red and shiny gemstone. Gifting Garnet Ring is an exciting gift option as it will enhance the jewelry collection of your close ones due to its graceful and versatile look.
Subtle And Classy Jewelry for Mother's Day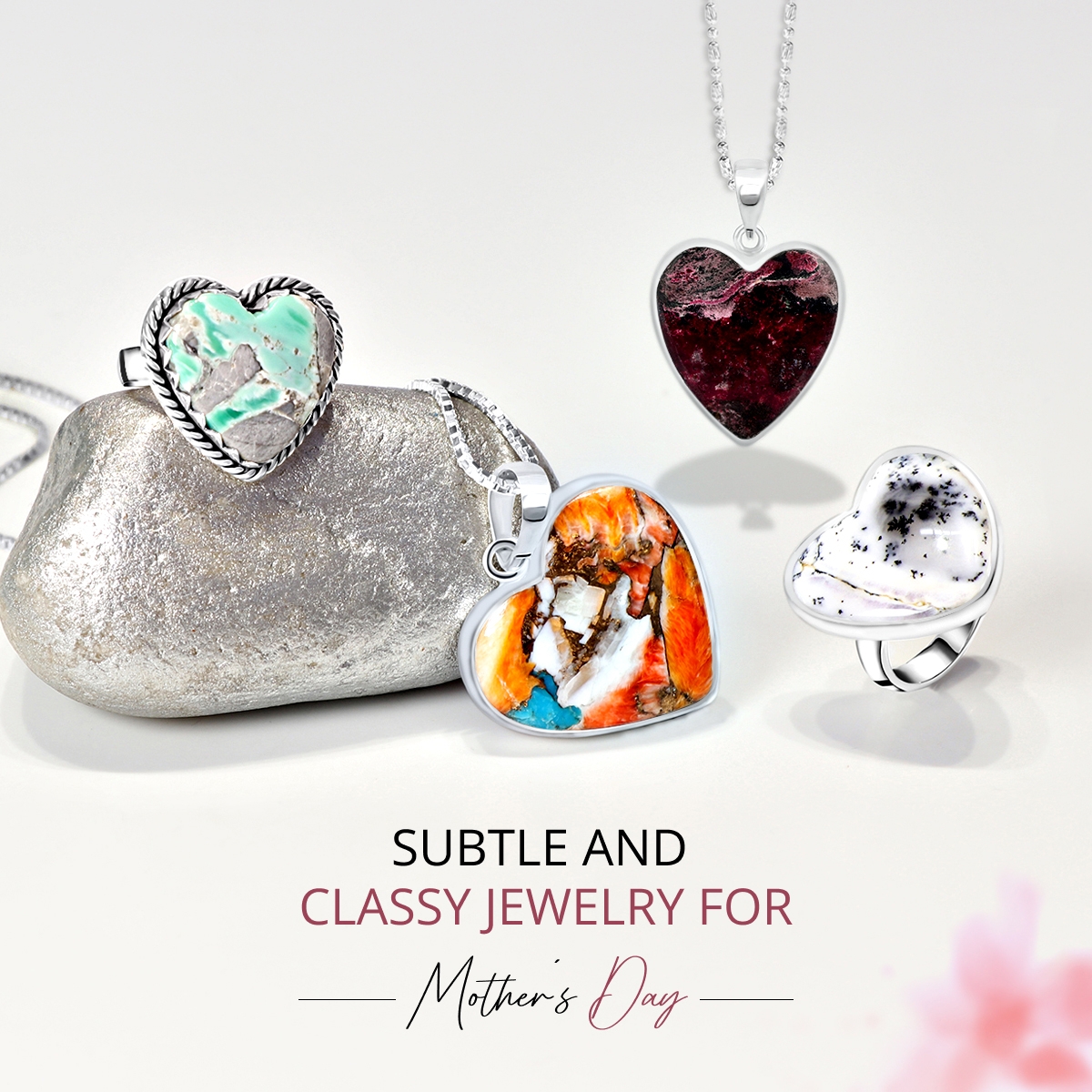 Females generally prefer wearing subtle and classy pieces of ornaments. Gemstone trinkets have both modern chic and vintage-inspired looks. Colorful gem accessories look bright and give a refined touch to the overall outfit you are wearing.
As a child, your feelings are immensely pure for your respective mother, which never changes. However, a day is not enough to recognize what she does for you right from the moment you cry in her lap like a baby till your cough as an aged person. So, don't miss a chance to express your love and gratitude towards your mother by gifting her alluring Turquoise Jewelry.
Blue stone or Turquoise Necklace in the sterling silver setting will look subtle and match perfectly with your mother's outfit. A soothing gem Larimar is also an excellent option to surprise your mother as it adds an appealing touch with a minimalist look.
Appealing Anniversary Ring Gifts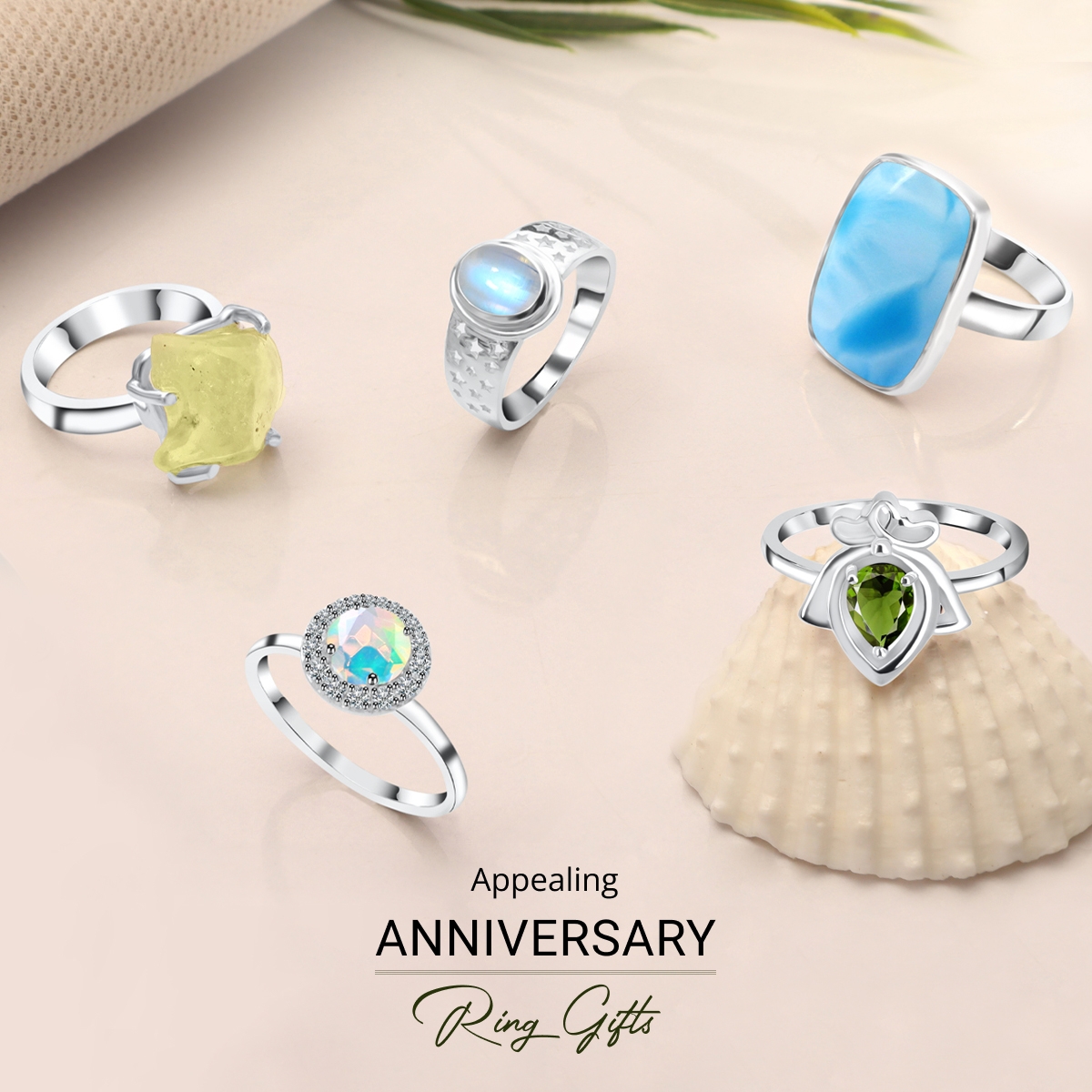 Anniversaries are always special; they remind a couple about the day they got united and committed to each other. So every couple seeks to buy an appealing ring that uniquely reflects their style and taste for an engagement.
An engagement ring is not just an ornament; it is a way of expressing love and lifelong commitment to being loyal to each other. Numerous styles and designs of engagement bands are available in the market. However, as per the studies, maximum couples search for ring designs before purchasing.
A colorful gemstone ring gift on the anniversary is an intelligent choice as it's cost-effective and offers beneficial healing attributes. Many engagement band options are Amethyst, Blue Topaz, and Rose Quartz.
Gemstone Engagement Rings That Are Worth Investing :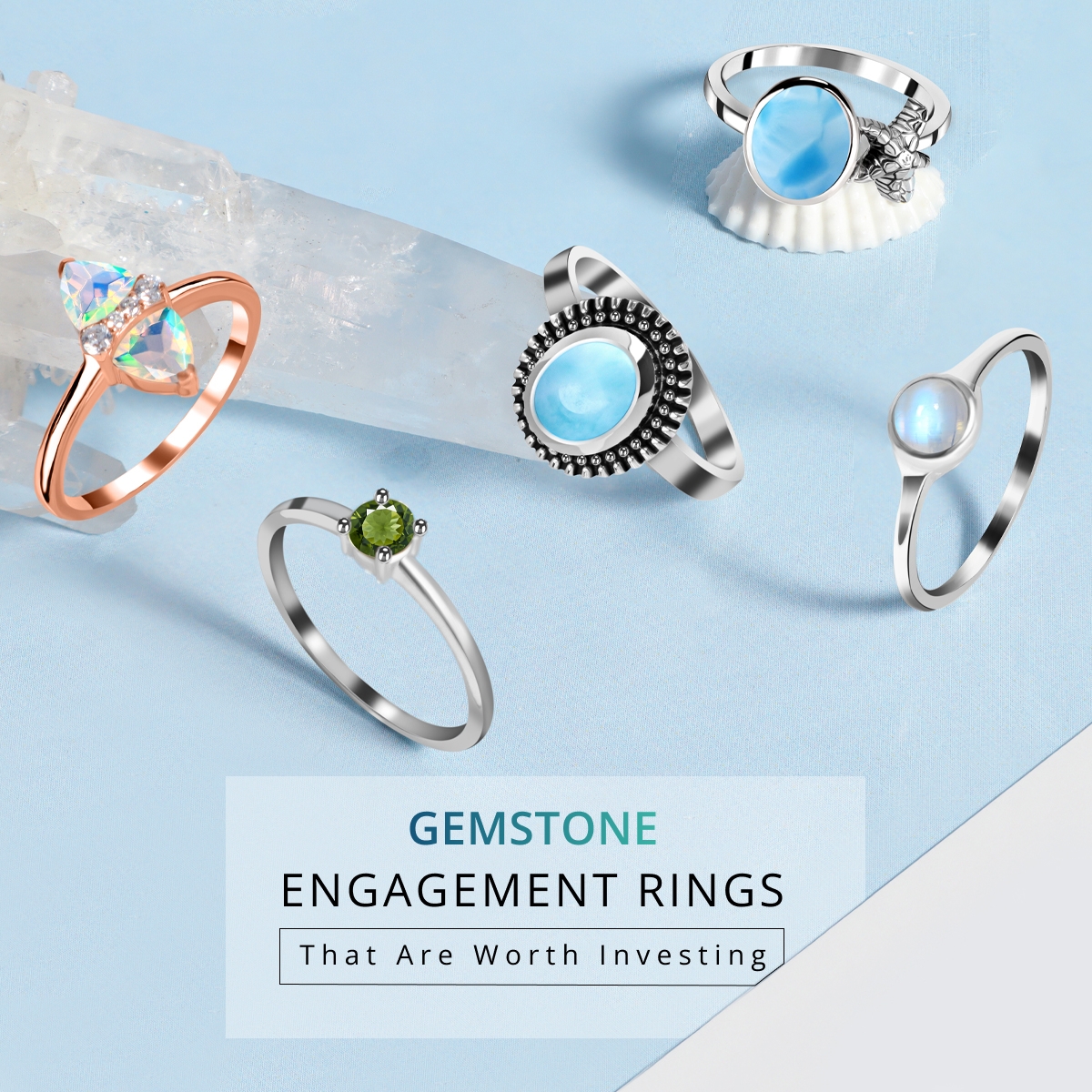 The engagement ring of gemstones is worth investing in due to their symbolic meaning and mind-blowing healing effects. Gems' design, shape, and structure are vital when buying an engagement ring.
Major vital factors that play a pivotal role in determining the quality of gemstone bands are color, clarity, cut, and carat. One can know the worth of a gemstone by its size and quality. Natural color and luster should have proper balance.
Surprise your loved ones by investing in Amethyst Ring due to its charming look and dazzling shine. Amethyst is a dark shade of purple color gem that represents royalty, spirituality, and safety from evil thoughts/ situations.
Blue Topaz is another desirable gem for styling colorful stone rings. The attractive dark blue color and sheen look makes Blur Topaz a sought-after gem for designing a gemstone ring. In addition, it denotes deep love, wealth and clear communication.
Rose Quartz is a cost-effective, captivating, and long-lasting quality gemstone engagement band. Sterling Silver Rose Quartz Ring is ideal for couples as it signifies love. As a gemstone, it's perfect for massage therapy and denotes compassion.
Fathers Day - Vibrant And Treasuring Jewelry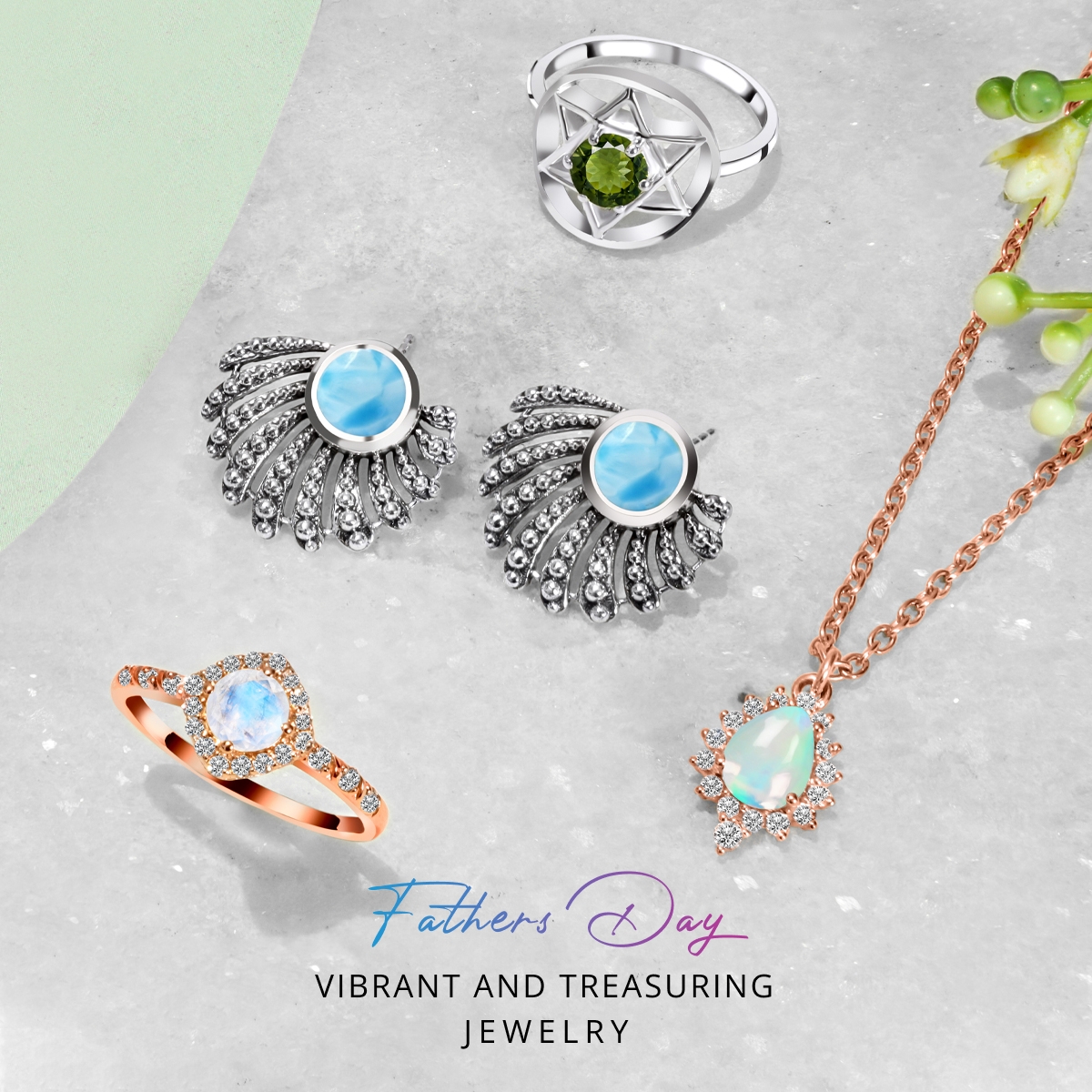 Parents are not just guardians they are nurturers of their lives. Both kids and parents cannot imagine their life without each other. So show respect, gratefulness, and love towards your father by buying something exclusive and adoring gemstone silver jewelry.
There are many ways by which you can order colorful stone ornaments to save time and then wrap them most intriguingly. Gemstones like Peridot, Tourmaline, birthstone pendants, bracelets, and engraved bands are popular these days.
Peridot is a green color gem that is trending these days. It is an ideal gem as its catchy and grooms the look of males. Moreover, tourmaline trinkets are aesthetically appealing and can pair up with any outfit. So, they are an apt gift to give your father.
One can buy birthstone pendants such as Alexandrite as its birthstone for June month. In addition, colorful bracelets and engraved bands will give your father a personalized look and stylish touch to the overall look.
Stunning Ornaments For Loved Ones on Valentine's Day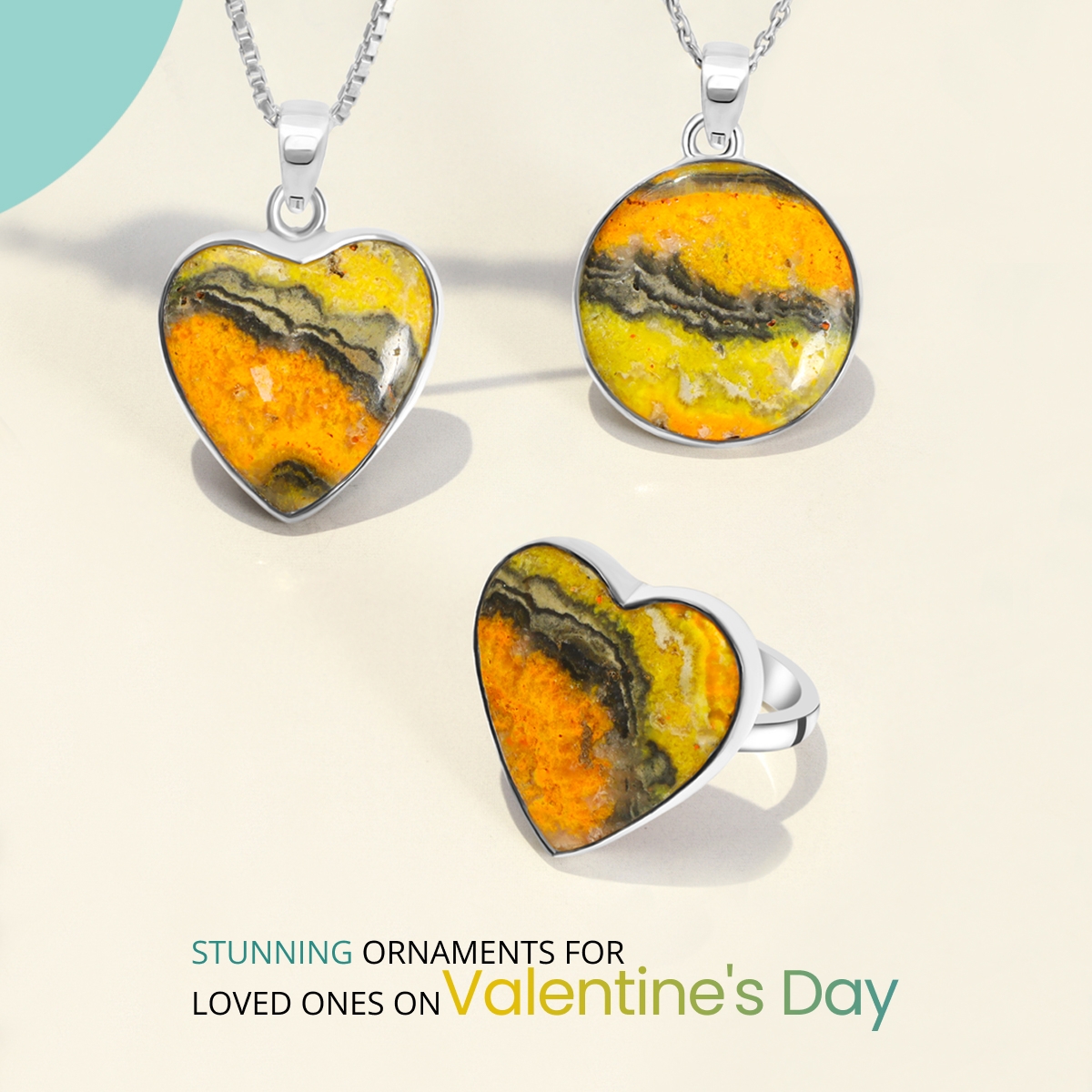 Valentine's day is an eternally special day for all the couples that are married or committed towards one another as girlfriend and boyfriend. Undoubtedly, it's the best day to express your genuine feelings of love, faith, and truthfulness.
Make sure to amaze your loved ones with the adorable colorful gemstone ornaments that indicate passionate love, commitment, and understanding.
Gems like Moss Agate, Rainbow Moonstone, Red Jasper, and Lepidolite express passionate love, communication, and calmness. So gifting them with fancy stuff like chocolates and flowers will impress your close ones.
Benefits of Gifting Gemstones That Denote Love:
The Moss Agate is a gorgeous gem that aligns with Heart Chakra. Being aligned with the Heart Chakra owes all the loving energy. Enhance feelings of warmth and love with your loved ones by gifting Moss Agate.
The name justifies the colorful and sparkling gemstone as it reflects light like a rainbow. Moonstone relates with sacred feminine energy. It unites the soul mates or lovers for an entire lifetime. Moonstone Jewelry is worth investing stone for valentines day.
Red Jasper is also known as the Stone of Intensity. The red color also indicates passion and intense love. Red Jasper accessories like rings, pendants, and earrings elevate the entire look of its wearer. Gifting this gem will boost self-confidence and will keep the loved ones grounded.
Lepidolite is also known as a stone of serenity. It balances the mood. This magical gem is ideal to use during meditation. In addition, you can gift heart-shaped silver Lepidolite pendant to your loved ones to strengthen your relationship.
Granting Alluring Accessories For Christmas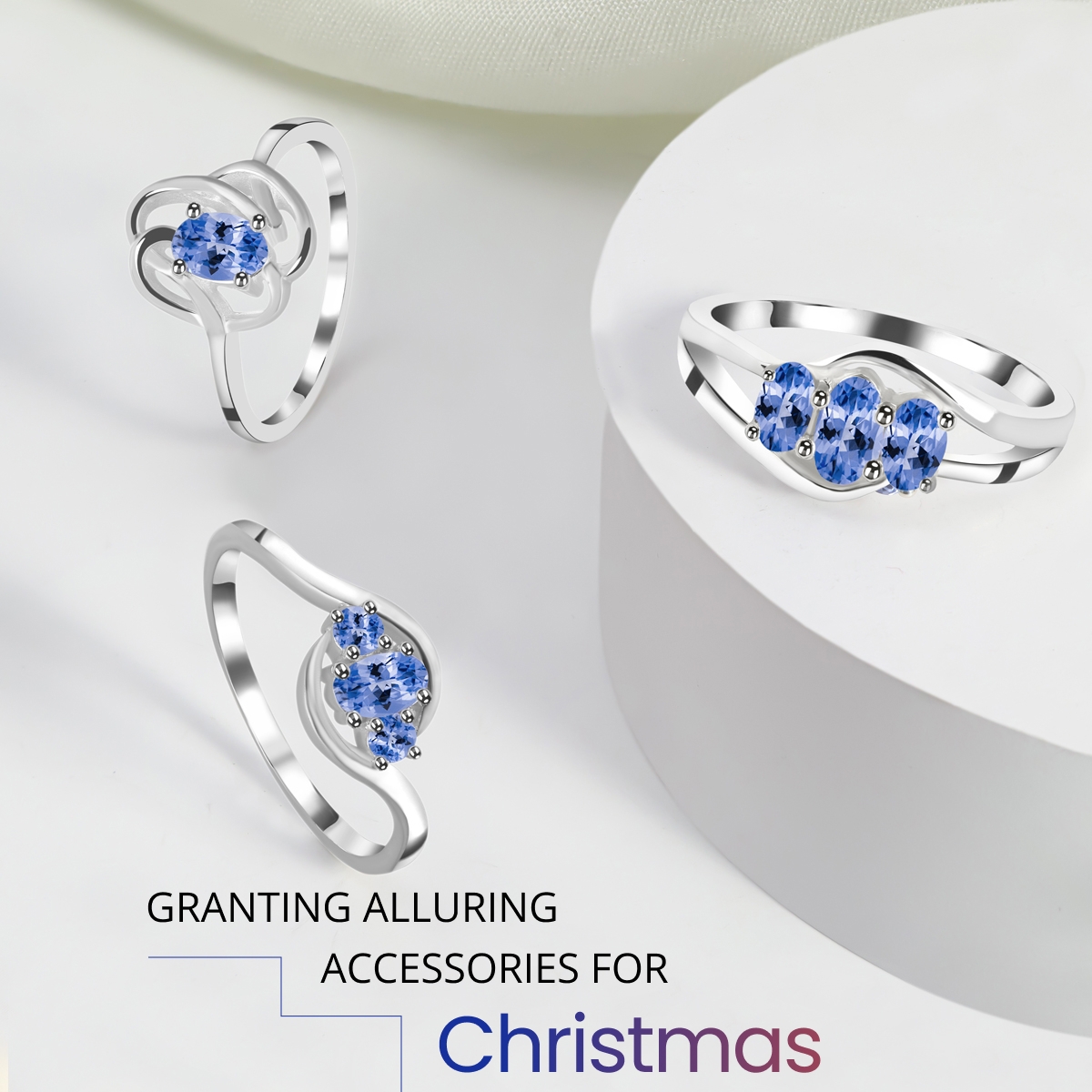 People worldwide celebrate Christmas with ultimate happiness, joy, and ecstasy. Brith of Jesus Christ is an auspicious occasion on which people feel a sense of positivity and zeal by meeting their friends and relatives and exchanging gifts.
Decorative Christmas trees and surprise presents for people by Santa Clause mark the celebration of X-mas. In addition, birthstone jewelry, customizable jewels, and gemstones like Tanzanite, Libyan Desert Glass, and Amethyst are apt for astonishing your close ones on Christmas.
Gemstone Jewelry For Perfect Christmas Present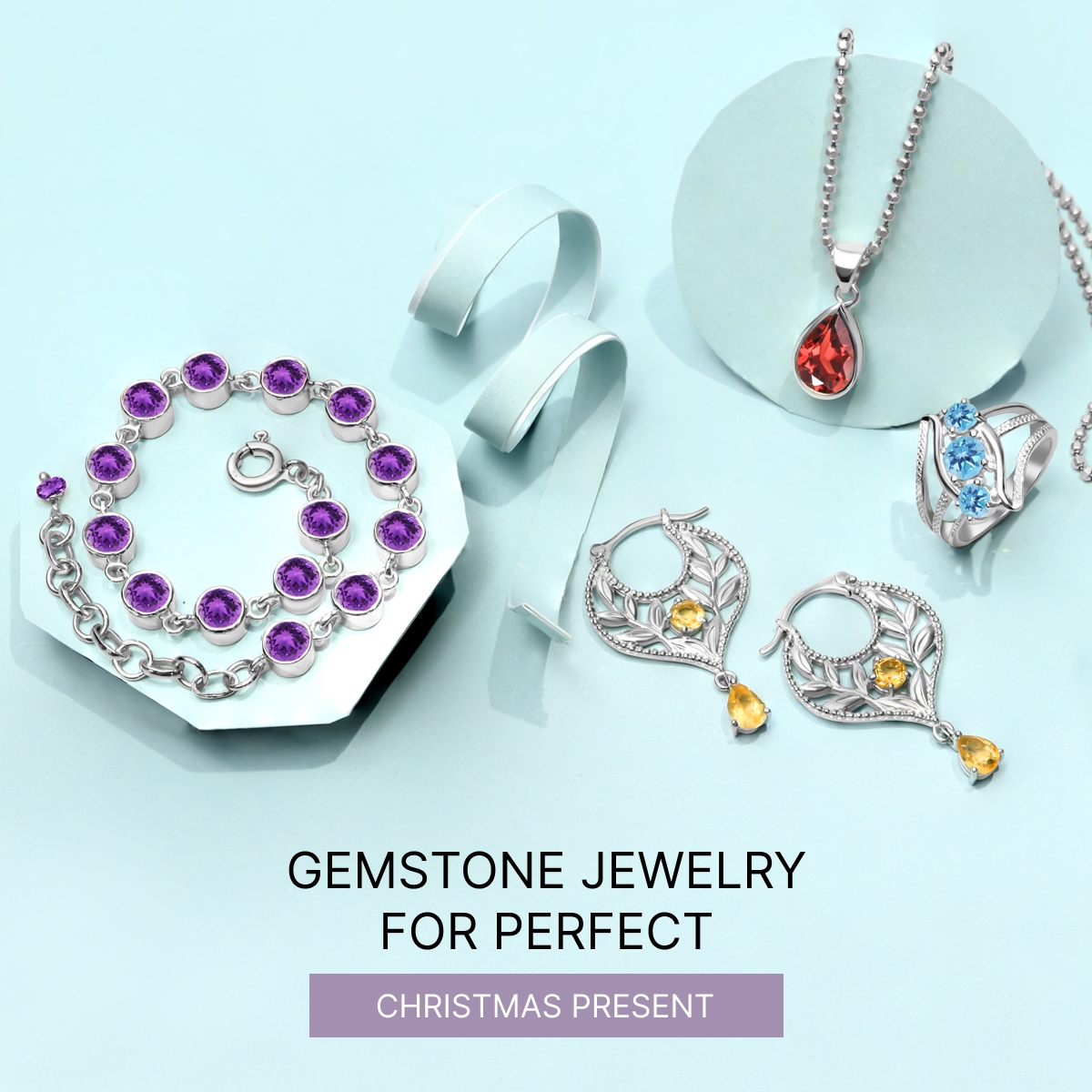 Tanzanite Ring looks engaging, boosts your immune system, and detoxifies the blood. It displays varied colors from violet to purple, even by a slight movement. Reduce stress in the life of your close ones by gifting exquisite colorful stones at Christmas.
The Libyan Desert Glass is a yellow golden gem that belongs to the Tektite mineral group. Surprise your close ones with astonishing close ones by giving Egyptian beauty that shields them from evil energies and balances the mood.
Tourmaline is also an ideal colorful stone for styling as an accessory. Its superb brightness and multi-color combination look tantalizing. In addition, the healing attributes of Tourmaline represent a shield from negative energies, joy, positivity, and luck. Necklaces and

Tourmaline Earrings

will be the best present to purchase at the Christmas festival this year.
Grant Fashionable Colorful Trinkets - At New Year Party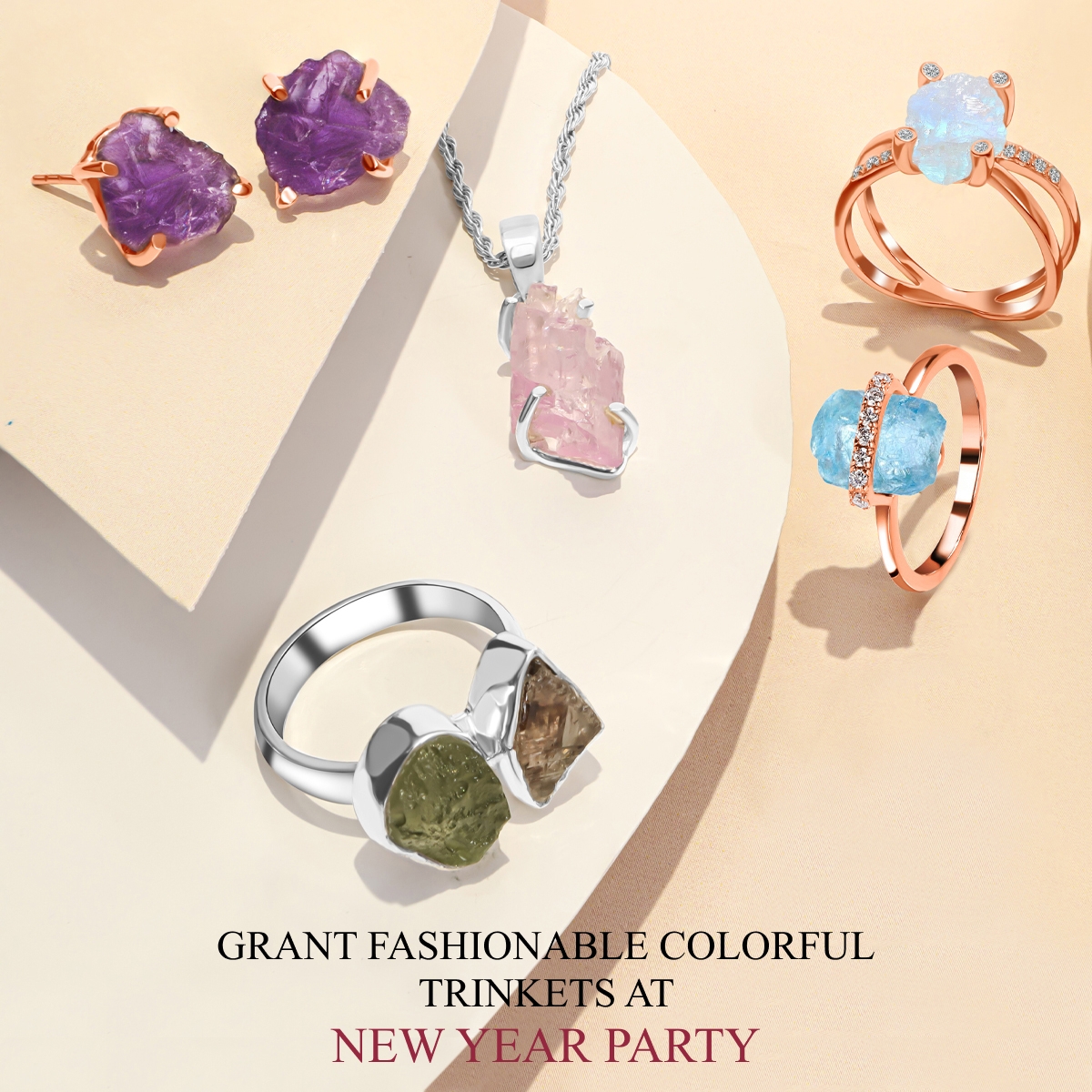 Fashionable and beautiful accessories are adored by everyone irrespective of their age. People celebrate and welcome the new year with full enthusiasm worldwide. Many individuals prefer an intimate gathering, and some plan to arrange a party on a large scale.
Welcome the new year with positive thoughts and impeccable energy by using Moldavite gemstone. It's a green and glassy stone that belongs to the Tektite mineral group. Moldavite is also known as the 'Transformation Stone' due to its mystical quality of eradicating negative energies and generating positive ones.
Feel stress-free by using green and glassy gemstones while doing meditation. By wearing a Pendant of Moldavite, you will be able to forget every unpleasant event/situation as it connects with your Heart Chakra.
Opal Jewelry will also be an ideal New Year's present as it's the gem of good fortune, financial prosperity, and luck. It's a precious gemstone and looks magnificent due to the blend of multiple colors.
About Rananjay Exports
Rananjay Exports is an online wholesale silver ornament producer and supplier. They have been operating in the jewelry market since 2013. Rananjay is what resellers are searching for as they have a premium quality extensive range of 100 + gems with a hassle-free buying process.
Its a reputed and genuine supplier of 925 sterling silver jewelry for many chain stores, online retailers, and independent resellers. Rananjay offers free registration and helps you with instant account approval with a primary business background verification!